Noted Anti-Racism Writer/Activist to Present All-Campus Convocation
August 23, 2009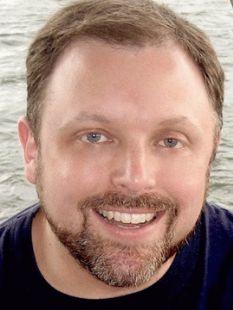 August 23, 2009, Greencastle, Ind. — Tim Wise, one of the nation's most prominent anti-racist writers and activists, will present an all-campus convocation on Wednesday, August 26, to mark the opening of the 2009-10 academic year. Wise's address, "Beyond Diversity: Examining Privilege in the Age of Obama," will begin at 7 p.m. in Kresge Auditorium of the Judson and Joyce Green Center for the Performing Arts. The program is free and open to the public.
Wise has spoken in 48 states, and on over 400 college campuses and has authored four books, including Between a Barack and a Hard Place: Racism and White Denial in the Age of Obama. He has provided anti-racism training to teachers nationwide, and has trained physicians and medical industry professionals on how to combat racial inequities in health care. He has also trained corporate, government, entertainment, military and law enforcement officials on methods for dismantling racism in their institutions, and has served as a consultant for plaintiff's attorneys in federal discrimination cases in New York and Washington State.
Michael Eric Dyson, the bestselling author and Georgetown University professor, has called Wise "one of the most
brilliant, articulate and courageous critics of white privilege in the nation."
Wise is the 2008 Oliver L. Brown Distinguished Visiting Scholar for Diversity Issues at Washburn University, in Topeka, Kansas, an honor named for the lead plaintiff in the landmark Brown v. Board of Education decision. In 2005, he served as an adjunct faculty member at the Smith College School for Social Work in Northampton, Massachusetts, where he co-taught a master's level class on racism in the U.S.
Learn more about Tim Wise by clicking here.
Back