Cassidy Ruschell Rosenthal '98 Elected to Membership in Law Firm
January 6, 2010
January 6, 2010, Greencastle, Ind. — Cassidy Ruschell Rosenthal, a 1998 graduate of DePauw University, has been elected into membership of the law firm of Stites & Harbison, PLLC.
Based in the firm's Lexington, Kentucky office, Rosenthal is a member of the Construction Service Group. Her practice focuses on construction litigation and transactions and general business litigation. Specifically, she represents owners, contractors, subcontractors, construction managers, design professionals and suppliers in construction matters including construction defect and payment disputes. She also advises and assists clients with contract negotiations and drafting.
Rosenthal majored in history and English (writing) at DePauw. She earned her J.D. from the University of Kentucky College of Law, where she graduated magna cum laude.
Stites & Harbison is a regional business and litigation firm with attorneys in Louisville,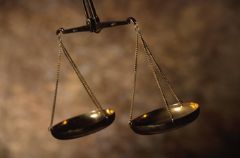 Frankfort and Lexington, Ky.; Alexandria, Va.; Atlanta; Jeffersonville, Ind.; and Nashville and Franklin, Tenn. Tracing its origins to 1832, Stites & Harbison is one of the oldest law practices in the nation and among the largest law firms in the Southeast.
Visit the firm online.
Back