Celebrated Composer Joan Tower Here for 'Music of the 21st Century' Next Week
February 12, 2010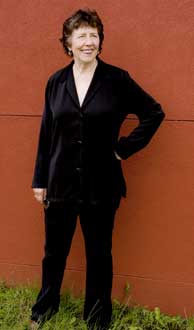 February 12, 2010, Greencastle, Ind. — One of the world's most admired, celebrated and sought-after composers, Joan Tower, will visit DePauw University's campus next week as the guest composer for this year's "Music of the 21st Century." Tower's residency will begin on Wednesday, February 17, and will continue through Sunday, February 21, including master classes, coaching sessions, a convocation, and two concerts that will be performed by DePauw students and faculty members. All of the events are free and open to the public and will take place in the Judson and Joyce Green Center for the Performing Arts.
Tower, whose music has been described as "expertly wrought, full of character and instantly communicative" by the New York Times, is a member of the American Academy of Arts and Letters and the Academy of Arts and Sciences and was the first woman to receive the Grawemeyer Award in Composition for her orchestral work, Silver Ladders. She has also been awarded a Guggenheim Fellowship, the Alfred I. DuPont Award for Distinguished American Composers, and an honorary degree from the New England Conservatory. In 2008, Tower's Made in America and the recording of it by the Nashville Symphony conducted by Leonard Slatkin won three Grammy Awards (Best Orchestral Performance, Best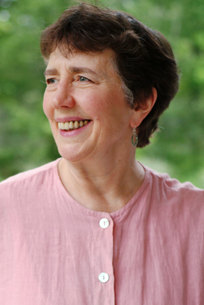 Classical Album and Best Classical Contemporary Composition).
New Yorker magazine called Tower "one of the most successful woman composers of all time."
Each year, the DePauw University School of Music features an outstanding composer in a residency, providing students and faculty members a special opportunity for personal interaction with these composers, and to study, perform, and share with audiences the music of our time. Past guest composers have included Samuel Adler, Chen Yi, George Crumb, Jake Heggie, Augusta Read Thomas, and Tania León.
The 2010 Music of the 21st Century is supported by a gift from Robert and Margaret Schmidt, both members of DePauw's Class of 1969.
Born in 1938 in New Rochelle, New York, Joan Tower moved to Bolivia with her family when she was nine. Over their ten year stay in that country, she continued her musical development, especially as a pianist. The sounds and sensation of her South American experience made driving rhythms and colorful orchestrations an important part of all her works. She returned to the United States to study music, first at Bennington College and then at Columbia, where she earned her doctorate in composition. In 1969 she helped form the Da Capo Chamber Players, a group with which she performed for fifteen years. In 1972 she joined the faculty of Bard College, where she still teaches and is Asher Edelman Professor of Music.
Tower's music is sophisticated and technically demanding, yet extremely approachable -- qualities that have made her a favorite of musicians and listeners alike. Her music, which is almost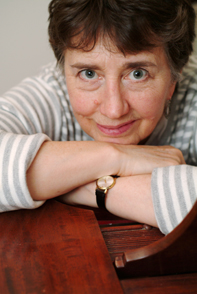 exclusively instrumental, often makes overt reference to earlier composers and works which have influenced her, such as Beethoven (Concerto for Piano), Stravinsky (Petroushskates), Messiaen (Wings), and Copland (Fanfare for the Uncommon Woman).
Highlights of Joan Tower's DePauw visit will include a convocation on Friday, February 19, at 11:30 a.m. in Thompson Recital Hall; a chamber music concert on Friday, February 19, at 7:30 p.m. in Thompson Recital Hall; and the closing concert on Sunday, February 21, at 3 p.m. in Kresge Auditorium, featuring the DePauw University Band and DePauw University Orchestra with piano soloist May Phang.
For a full schedule of events, and more information about Music of the 21st Century, click here or contact Amy Lynn Barber at albarber@depauw.edu.
Back