'Tiffany Network' is Tarnished, According to Prof. Jeff McCall '76
September 18, 2010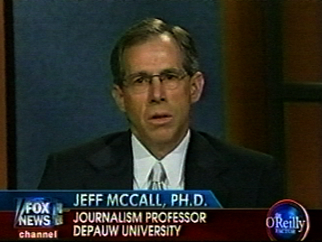 September 18, 2010, Greencastle, Ind. — "The CBS network was once nicknamed The Tiffany Network in recognition of the high standards expected by its founder and longtime chairman, William Paley," writes Jeff McCall, professor of communication at DePauw University, in today's Indianapolis Star. "That era is clearly in the Stone Age now as CBS careens down the cultural slope and demonstrates a brazen disregard for its role as a societal leader. CBS' decision to broadcast a show this fall that boldly displays an expletive in the title demonstrates that the network will stoop to anything in a crass attempt to gather viewer eyeballs to sell to advertisers."
In an op-ed column, Dr. McCall takes issue with $#*! My Dad Says, and the thinly-veiled expletive in the title is becoming par for the course for CBS, according to the professor. "This is the network that got in trouble with the Federal Communications Commission for showing a teen orgy scene on Without a Trace," he notes. "This is the network that launched an f-bomb on Big Brother. This is the network that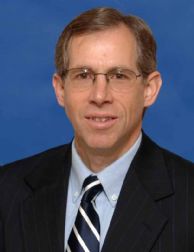 had lap dancing as the major theme on an episode of Two and a Half Men. Then there was the blatant exploitation of children in the reality show Kid Nation. CBS got in FCC trouble for that Super Bowl 'wardrobe malfunction' a few years back but has accepted no responsibility and continues to fight court battles over the sanction. Putting an expletive in a show's title tells us all we need to know about CBS' standards."
McCall points out, "CBS apologists dismiss concerns over the show's title by saying that bad words exist in society and the show just reflects realism. While it is true that expletives float around in the real world, network television isn't the tavern, locker room or frat house. This is a major broadcast network using foul language in a lame attempt to be trendy. Such network decisions legitimize the coarsening of society for no sensible purpose and demonstrate insensitivity to corporate media's role in providing cultural leadership."
The professor declares, "The title of a flaky sitcom on CBS ultimately is not a tipping point in the television industry's race to the bottom, and CBS is no worse than the other major networks, who all display their own lapses of corporate judgment. It is, however,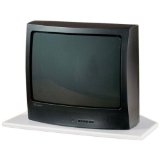 more evidence of a big media mind-set where money is the only priority. It also demonstrates the warped media notion that going gross is the avenue to higher profits."
Access the complete column at College News.org.
A 1976 graduate of DePauw, Jeffrey M. McCall is a professor of communication and author of Viewer Discretion Advised: Taking Control of Mass Media Influences. He has been cited in articles published by more than 100 newspapers and appeared nine times on FOX News Channel's O'Reilly Factor. The professor was most recently quoted in a September 14 Pittsburgh Tribune-Review story.
Source: Indianapolis Star
Back