Jive Software Chairman Dave Hersh '94 Joins ShopIgniter Board
October 20, 2010
October 20, 2010, Greencastle, Ind. — David J. Hersh, "the founding CEO and chairman of the largest and most successful social business company," Jive Software, has been appointed to the board of directors of ShopIgniter, a provider of innovative social eCommerce solutions. Hersh is a 1994 graduate of DePauw University.
"Dave's vision and leadership at Jive Software helped to define the social business software space," says Matt Compton, CEO of ShopIgniter. "We look forward to leveraging Dave's unique insights and company building experience to strengthen ShopIgniter's leading position in social eCommerce."
Hersh notes, "Commanding a leadership position in an emerging space requires the right product, the right timing and the right team. ShopIgniter has all three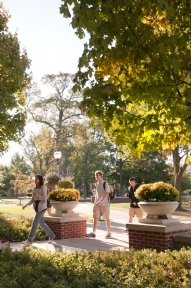 and I am thrilled to help the company continue to innovate and lead the market in social eCommerce solutions."
An announcement states, "In his role as chairman of the board of Jive Software, Dave Hersh is responsible for advising the company's growth strategy and overall direction. Until earlier this year, Dave was the CEO of Jive Software. In that role, his vision and leadership grew the company from its inception as a small open source project with no revenue to the leader of the social business software industry. Prior to Jive, Hersh held the roles of CFO and product strategist at 4charity, and was a management consultant focused on strategy and change management for VIA International in Chicago and London."
The full text, available at Yahoo! Finance, notes that Hersh "holds a Bachelor's degree in economics from DePauw University."
Back