Annie Corley '82 Appears in New Film, Faster
December 3, 2010
December 3, 2010, Greencastle, Ind. — The cast of the new film Faster, which stars Dwayne "The Rock" Johnson and Billy Bob Thornton, includes Annie Corley, a 1982 graduate of DePauw University. Corley portrays Johnson's mother in the film, which opens nationwide today.
Learn more by clicking here.
A communication major who was active in student theatrical productions while at DePauw, Annie Corley is best known for portraying the daughter of Meryl Streep's character in The Bridges of Madison County. She performed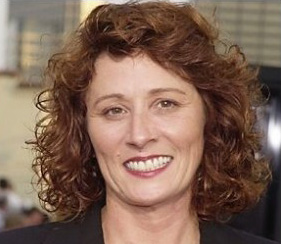 in three films that were nominated for 2004 Academy Awards: 21 Grams, Seabiscuit and Monster. Corley has also had roles in The Cider House Rules, Malcolm X, Stick It, The Lucky Ones, Here on Earth, Juwanna Mann and Free Willy 3: The Rescue. More recently, she was seen in 2009's Crazy Heart opposite Jeff Bridges, who won the Oscar for Best Actor for his performance in the movie, as well as Law Abiding Citizen.
On television, Corley has had guest roles on CSI: Crime Scene Investigation, The Practice, NYPD Blue, The West Wing, Crossing Jordan, The Killing and Murder, She Wrote.
Read more here.
Back