Barbara Kingsolver '77 Offers Thoughts on 'Reconstructing Our Desires'
December 3, 2010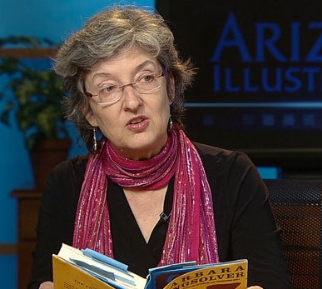 December 3, 2010, Greencastle, Ind. — "My country has broken all records for demonstrating the widest gap between what a human can get by on and what a human can waste," writes Barbara Kingsolver, best-selling author and 1977 graduate of DePauw University, in the December/January issue of The Progressive. "One in ten families needs food stamps. Many must choose between heating the house or renting it. And collectively, we spend more money on Halloween candy than on sustainable energy research."
Kingsolver's essay is entitled "Reconstructing Our Desires." She opines, "The honorable choice I see is to power-down: stop taking airplane jaunts, repair old things, get out the clothespins, grow food, walk. And face the truth, that I am a party to something so enormously destructive I can hardly know its edges. The conquering of any addiction begins with these words: I am the guilty party."
An excerpt is posted at the magazine's website.
Kingsolver is the author of bestsellers such as The Poisonwood Bible, Animal Dreams, The Bean Trees and Animal, Vegetable, Miracle: A Year of Food Life. She also contributed to the new collection, Moral Ground: Ethical Action for a Planet in Peril.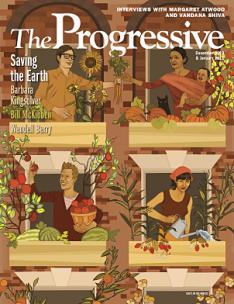 On June 9, she was awarded the Orange Prize, the U.K.'s only annual book award for fiction written by a woman for her latest novel, The Lacuna. That title also received the Library of Virginia's 13th Annual Library of Virginia Literary Award for fiction in October.
Translated into nineteen languages, Barbara Kingsolver's work has won a devoted worldwide readership and many other awards, including the National Humanities Medal.
A zoology (biological science) major at DePauw, Kingsolver delivered the 1994 commencement address at her alma mater, and was also awarded an honorary degree during the ceremony. A summary of her speech can be found in this previous story or listen to an MP3 of the complete address:

[Download Audio: "Barbara Kingsolver's 1994 Commencement Speech" - 10,044kb].
Back