Prof. James Giesen '95 Wins Inaugural Jack Temple Kirby Award
November 5, 2011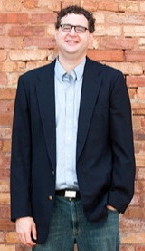 November 5, 2011, Greencastle, Ind. — James C. Giesen, assistant professor of history at Mississippi State University and 1995 graduate of DePauw University, is the inaugural winner of the Jack Temple Kirby Award. Presented by the Southern Historical Association, the new award was established to honor Kirby, one of the premier historians of southern environmental and agricultural history, who died suddenly in 2009 during his presidency of the Southern Historical Association. It recognizes the best journal article in one of those two fields.
Dr. Giesen was recognized for "'The Truth about the Boll Weevil': The Nature of Planter Power in the Mississippi Delta," which was published in the October 2009 issue of Environmental History.
Giesen's essay was commended by the selection committee
for the fresh approach it brought to an old subject in a well-studied location: the history of the threat posed by the boll weevil to cotton production in the early twentieth-century Mississippi Delta.
"Its analysis of the convergence of this threat with planter control of agricultural and environmental knowledge and the control of cotton labor -- of the use of an environmental threat to consolidate the control of land and labor -- brought a new perspective to the study of the boll weevil blues in the Mississippi Delta," notes John C.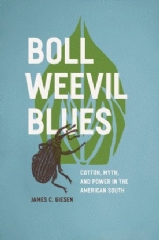 Inscoe, secretary-treasurer of the Southern Historical Assocation and professor of history at the University of Georgia. "It is also a model of what the insights of environmental history can add to the study of the standard chestnuts in scholarship on the American South."
Jim Giesen's interests are the agricultural, rural, and environmental histories of the U.S., with a particular focus on the South in the twentieth century. A history major and basketball player at DePauw, he earned his M.A. at the University of North Carolina and the Ph.D. from the University of Georgia.
Dr. Giesen serves as director of the Center for the History of Agrculture, Science, and the Environment in the South (CHASES) and executive secretary of the Agricultural History Society. In July, his book Boll Weevil Blues: Cotton, Myth, and Power in the American South was published by University of Chicago Press. Read more here.

Back