Philadelphia Music Teacher Katie Schmelzer '09 Profiled in Newspaper
November 1, 2011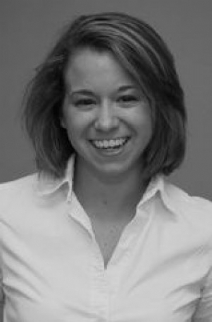 November 1, 2011, Greencastle, Ind. — "My students deserve to be taught music and have the opportunity to learn and appreciate music," says Katie Schmelzer, a 2009 DePauw University graduate, who is a music teacher at Locke Elementary School in Philadelphia. "I want them to take pride in not only music and culture, but in anything they do. I have high expectations of them and I want that they have high expectations of themselves."
Schmelzer is featured in the Times of Northwest Indiana's "Where Are They Now?" column. It notes, "She was a music major at DePauw University and wanted to get into non-profit arts management."
"No way did I want to be
a teacher," Schmelzer tells the newspaper. "My mom, most of my family are teachers and I just didn't want to go into that profession. I didn't go into my field, but some things opened up and I ended up in Philadelphia."
Schmelzer is with the Philadelphia Teaching Fellows, an alternate route teacher certification program. She's in her third year in the classroom. "If you are a teacher, what better place than Philadelphia with all of its history," Schmelzer declares. "It is a great city and the African-American culture here is very prominent and I want my students to learn about their past and I am also learning a great deal."
Read more at the newspaper's website.
Back