Peter Richard '12 Wins Award as He Prepares to Teach English in South Korea
July 4, 2012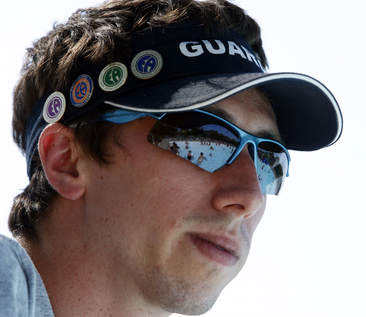 Peter Richard, a May 2012 graduate of DePauw University who is spending the summer as a lifeguard at Lions Park Pool in Clarendon Hills, Illinois, is the recipient of a Golden Guard award for excellence. The honor comes from Jeff Ellis & Associates, an international aquatic safety and risk management group which conducts safety audits at pools.
"In my experience, Pete is very, very professional," says Beth Martens, aquatics manager for the Clarendon Hills Park District. "He is one the best lifeguards we have here."
An article in the Doings notes that Richard has spent seven summers lifeguarding.
"While in high school, Richard's primary sport was long distance running with the cross country and track teams," writes Sara Clarkson. "He continued this pursuit while a student at DePauw in Greencastle, Indiana, where he majored in French and Spanish and graduated this past May. Now he is running with the Hinsdale Central Cross Country team as a volunteer assistant coach. He typically runs as many as 11 miles a day, spending more than an hour at it each morning."
The article adds, "In September, he will hang up his lifeguard suit and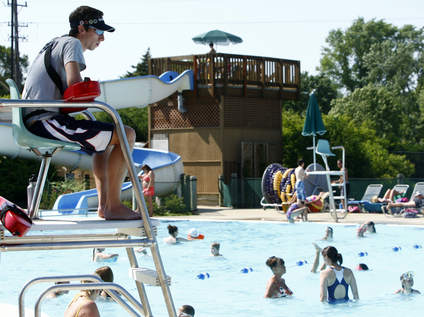 head to South Korea where he will spend the next 12 months teaching English as a Second Language for a private language academy. He believes he will be teaching pre-teens and teens in an English-language immersion situation, though he is not certain. He will be teaching mostly in afternoons and evenings, leaving his mornings free to train for the Seoul Marathon, which is held in March."
While an undergraduate at DePauw, Richard spent a semester studying in Madrid. "I kind of want to see a different part of the world, especially after studying abroad in Spain," he tells the newspaper.
You'll find the full article and a photo gallery at the Doings' website.
Back