Prof. Nancy Davis Co-Authors Claiming Society for God
August 17, 2012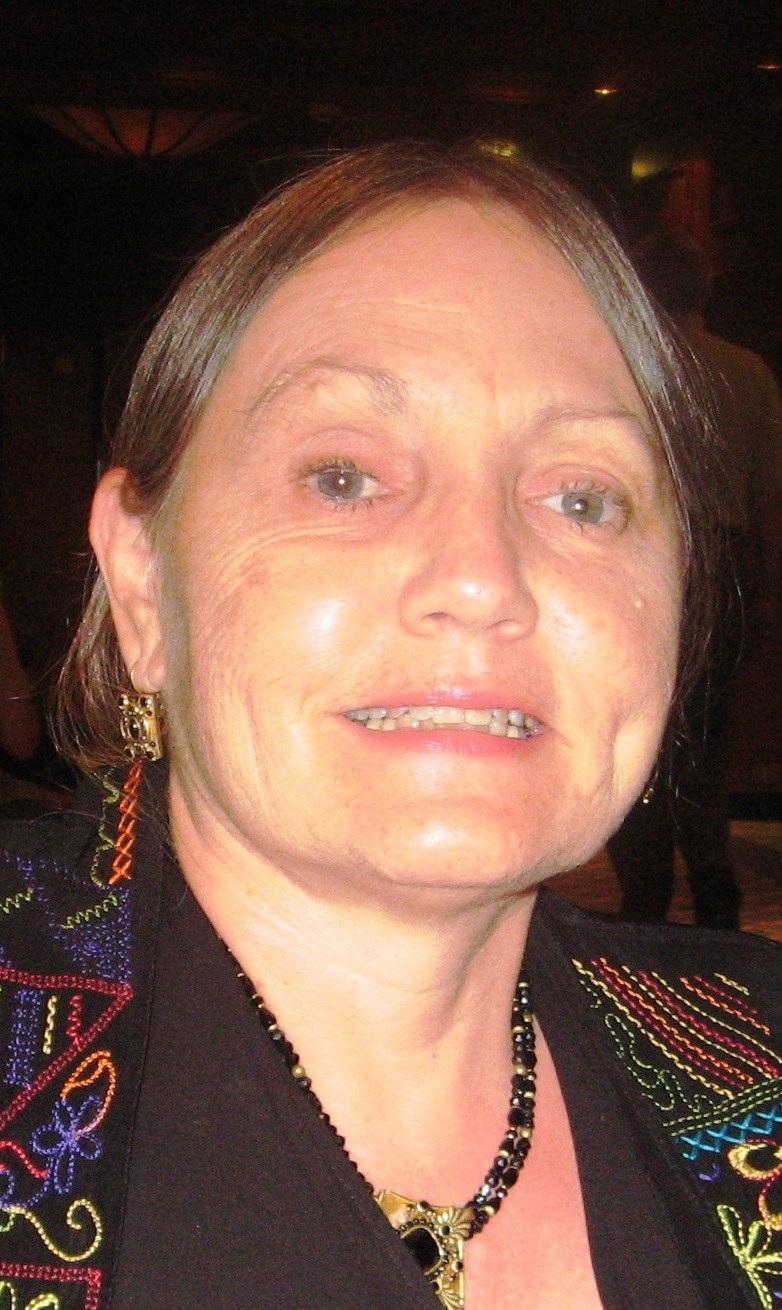 Nancy J. Davis, professor emerita of sociology at DePauw University, is co-author of Claiming Society for God: Religious Movements and Social Welfare. The collaboration with Robert V. Robinson, Class of 1964 Chancellor's Professor of Sociology at Indiana University - Bloomington has been published by Indiana University Press.
"Claiming Society for God focuses on common strategies employed by religiously orthodox, fundamentalist movements around the world," notes a synopsis of the work. "Rather than employing terrorism, as much of post-9/11 thinking suggests, these movements use a patient, under-the-radar strategy of infiltrating and subtly transforming civil society. Nancy J. Davis and Robert V. Robinson tell the story of the Muslim Brotherhood in Egypt, Shas in Israel, Comunione e Liberazione in Italy, and the Salvation Army in the United States. They show how these movements build massive grassroots networks of religiously based social service agencies, hospitals, schools, and businesses to bring their own brand of faith to popular and political fronts."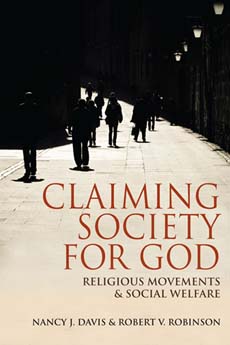 "Claiming Society for God is a brilliant piece of work -- a beautiful example of sociology at its very best," states Wendell Bell, professor emeritus of sociology at Yale University. "It is very well organized, clearly written, focused on the four movements, central to major social developments in today's world, professionally researched and analyzed, both pragmatic and theoretical, overwhelmingly convincing, and an important corrective to a lot of current beliefs. It is the kind of book that I wish everyone will read and take to heart, including policy makers. It was also a great read -- fascinating from beginning to end."
Learn more, and order the book, at the publisher's website or at Amazon.com.
In 2010, Professors Davis and Robinson were honored with the Distinguished Article Award by the American Sociological Association Section on Religion. Details can be found in this previous summary.
Back