TV Sports Director John Campbell '69 Announces Retirement Plans
October 26, 2012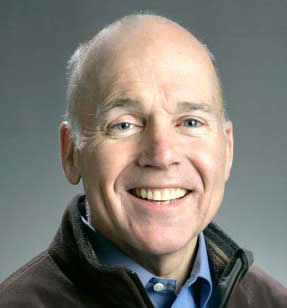 John Campbell, sports director of KCRG-TV in Cedar Rapids, Iowa, is "one-of-a-kind ... a role model, a leader, a true team player," according to Shannon Booth, director of KCRG Products. "He's spent 30-plus years capturing memorable TV moments." A story in the Cedar Rapids Gazette reports that Campbell has announced that will retire December 14 after 33 years with the station.
"John is the best in the business," Booth tells the newspaper. "He has always set the bar very high with quality storytelling and exceptional people stories."
The recipient of a 2010 Silver Circle Award (lifetime Emmy) from the Upper Midwest Chapter of the National Academy of Television Arts and Sciences, Campbell has was also the National Sportscasters and Sportswriters Association's 2005 "Sportscaster of the Year" and was inducted into the Kinnick Stadium Press Box Wall of Fame at the University of Iowa last year.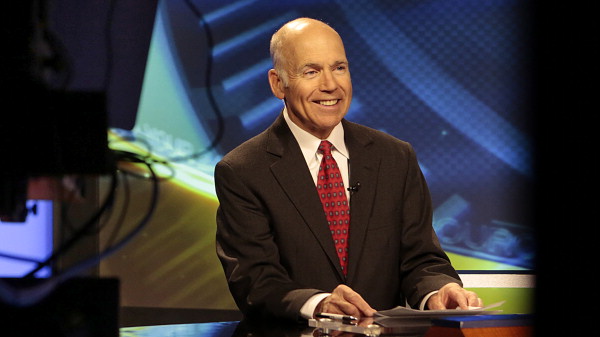 Nick Pugliese writes, "Campbell, an Oskaloosa native and graduate of DePauw University in Greencastle, Ind., began his broadcasting career in 1970 at WBAY-TV in Green Bay where he originally was a news reporter and photographer. He was named the station's sports director two years later, and covered the Green Bay Packers among other Wisconsin sports teams. He was named the sports director at KCRG in 1979 and has been a well-known and popular fixture in Eastern Iowa sports circles ever since."
Visit the Gazette's website.
Earlier this year, John Campbell was back at DePauw to produce a report on Catherine "Catie" Baker '12, who was selected as DePauw's top senior female student-athlete. The piece is embedded below and is the subject of this previous article.
Back