Newspaper Profiles Photographer Ellen England '75
April 28, 2013
"Ellen England searches for the details and patterns in her everyday surroundings, portraying the beauty she sees through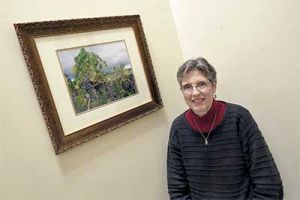 photography," begins a feature published in Indiana's Auburn Evening Star. "Her motto is: 'beauty can be find anywhere.' " The newspaper notes that an exhibition of more than 40 photos by England, a 1975 graduate of DePauw University, are on display at Eckhart Public Library.
"I like to see beauty in ordinary things," England tells the paper., which notes, "The exhibit includes black and white photographs England created in the '70s as well as digital images from today ... Much of her art showcases her hometown of Auburn as well as the many places she has traveled throughout her life," including images from Greencastle.
Ellen (Husselman) England became interested in photography at age 8 after winning a camera from an Auburn store. "She majored in art at DePauw University and set up her own darkroom facility in the basement of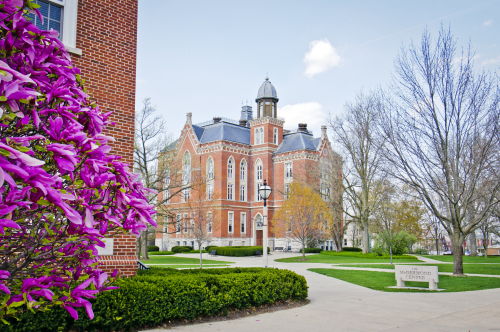 her sorority house. At the time, the DePauw art program did not have a darkroom. During college she studied art for a semester in London, England. She graduated from DePauw in 1975 and headed to Louisville, Ky., to attend the Center for Photographic Studies."
She kept shooting while earning a master's degree in library and information studies from the University of California at Berkeley and worked for nearly a quarter century for the University of California's library system.
Access the complete article at the Evening Sun's website.
Back