Prof. Emeritus Robert Kingsley and Heather Vickers '89 Open Joint Art Exhibition
November 17, 2013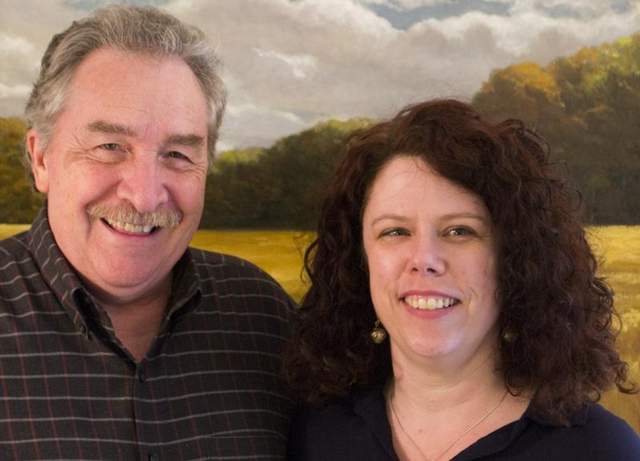 "In the 1980s, Heather Vickers enrolled in Robert Kingsley's art class at DePauw University, and she never really left," begins a story in Indiana's Lafayette Journal and Courier. "The teacher and his student clicked, and he inspired her to pursue her own career in art. She followed his path, learning to paint, going to graduate school and teaching at elementary and high schools before taking a position at a university."
Lauren Sedam writes, "Vickers is now a continuing lecturer at Purdue University, teaching art education for elementary school teachers, and she and Kingsley are still close. On Monday, the two will put their artistic bond on display in 'Teacher: Teacher' at Rueff Galleries at Purdue. It runs through Nov. 25 with a reception from 5 to 7 p.m. Nov. 22."
Of Vickers, a 1989 graduate of DePauw, Kingsley, professor emeritus of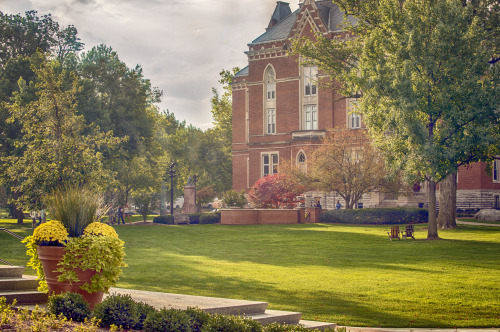 art and art history at the University, recalls, "She was a good student and a hard worker, and you always want to encourage young people like that. I've followed her career."
He adds, "It's a nice opportunity to be able to show with a student." Vickers notes, "I feel like I'm finally to the point where I can offer him a show -- and I want to give back."
Access the article here.
Also available is a feature article on Professor Kingsley.
Back