Tickets on Sale Monday for 2014-15 Concert Season at Green Center for the Performing Arts
August 17, 2014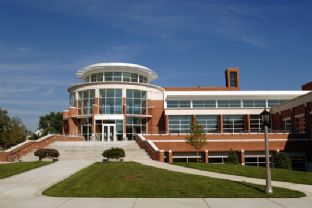 A boundary-breaking new concert season awaits audiences in 2014-15 at DePauw University's Judson and Joyce Green Center for the Performing Arts (GCPA), one filled with experiences designed to transport listeners across continents and musical genres in fresh pursuit of repertoire without borders. Individual tickets for 2014-15 events go on sale online at www.depauw.edu/music/events on Monday, August 18 at midnight.
The season kicks off next Sunday, Aug. 24, when The Filharmonic gets things going during the University's opening weekend. Just back from the national tour of the hit NBC show The Sing-Off, this six-member Filipino boy band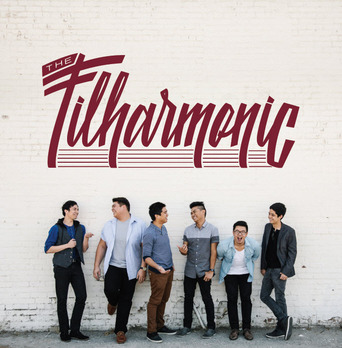 will sing and dance their way into the hearts of new and returning DePauw students, as well as area residents. Co-sponsored by Student Life and the DePauw School of Music, the concert in Kresge Auditorium, which starts at 7:30 p.m., is open to the public and presented free of charge.
The Green Guest Artist Concert series begins on Sept. 6 with Roomful of Teeth, winner of the 2014 Grammy Award for Best Chamber Music. On Oct. 2, the New York-based string quartet ETHEL joins with three-time Grammy Award-winning Native American flutist Robert Mirabal and the spirited voices of DePauw University Choirs. The globe-traveling acoustic jazz musicians of Trio Globo then combine their talents with vivacious rhythm vocalist Loire on Nov. 7 to create an ethos that epitomizes 21st-century performance.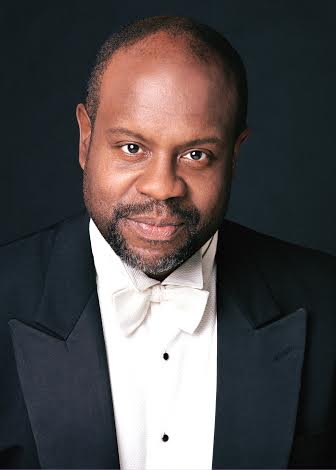 During the week of Oct. 28-Nov. 2, Czech composer Antonin Dvorák's influence on American musical identity will be explored as cultural historian and award-winning author Joseph Horowitz curates a six-day "Dvorák and America" festival, including three concerts featuring guest vocalist Kevin Deas (pictured at right) and DePauw faculty and students. A highlight of the gala-style closing concert (Nov. 2), conducted by Orcenith Smith, is the popular "New World" Symphony, performed by the DePauw University Orchestra.
In spring 2015 The King's Singers, consummate entertainers from the U.K., bring a world-class act with a delightfully British wit to the Green Guest Artist series on Feb. 20, while innovative projects by artists such as Maya Beiser (seen below left) -- described by the New Yorker as a "cello goddess" -- push the future of performance forward on March 14. For
the Sunday matinee on April 12, the Indianapolis Symphony Orchestra's charismatic music director Krzysztof Urbański conducts an all-Beethoven program featuring the dramatic "Leonore" Overture No. 3, along with Deutsch Grammophone recording artist Alice Sara Ott in a thrilling performance of the Piano Concerto No. 3 in C Minor.
From September to May, performing on instruments both ancient and modern, Green Guest Artists and DePauw University School of Music faculty and students will collaborate throughout the year to create a virtuosic mix of live music from across genres and around the globe.
Audience members who respond by Sept. 5 can attend the entire exciting 2014-15 season for only $75 by purchasing an All-Access Season Pass, or two passes for $100. Pass holders receive the added benefit this season of early seating.
Individual tickets to the Green Guest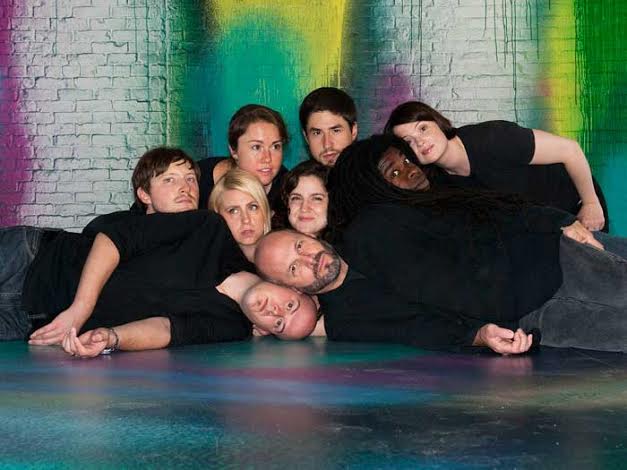 Artist Concerts are also available for $10 in advance and $15 the day of the event. Admission to School of Music performances ranges from $3 for student ensembles to $10 for the Holiday Gala. Tickets for seniors over 65, all students, and youth, twelve years and younger, continue to be free this season, thanks to sponsors Judson and Joyce Green ('74 & '75). (photo at right: Roomful of Teeth)
To purchase an All-Access Season Pass or individual tickets, visit www.depauw.edu/music/events. For assistance, call the Green Center box office at (765) 658-4827.
Back