David Reid '82 Joins Chamber of Commerce Board
November 10, 2014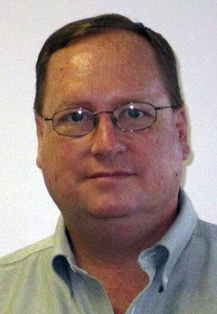 David E. Reid, controller/treasurer for INTAT Precision, Inc. and 1982 graduate of DePauw University, has been appointed to the board of directors of Rush County, Indiana's Chamber of Commerce.
Paul Barada, president of the Chamber, says that Reid "will bring a vast amount of experience and business expertise to the board [and] will also enhance the credibility of the work of the Chamber of Commerce and increase our position as a major stakeholder in the life of the community."
An economics major at DePauw, David Reid earned his M.B.A. from Campbell University. He also serves on the board of the local Economic and Community Development Corporation.
Read more in the Rushville Republican.
Back