Jackson Lewis Names Ryan Lessmann '00 Managing Shareholder
March 9, 2015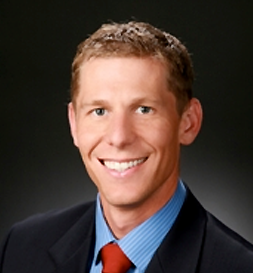 Ryan P. Lessmann, a 2000 graduate of DePauw University, has been promoted to managing shareholder of Jackson Lewis' Denver office. "Silberman is 'one of the nation's leaders in the area of OFCCP audit defense' and opened (the law firm's) Denver office in 2007 with four attorneys," notes today's announcement.
Lessmann had been the office's litigation manager since early 2013.
A philosophy and Spanish major at DePauw, Lessmann "has strong ties to the Denver legal community and is well-known throughout the region as a skilled litigator and excellent client advocate," according to Vincent Cino, chairman of Jackson Lewis. "We are excited about his vision for expanding the firm's regional footprint and confident the office will continue to thrive under his management."

Lessman, who went on to earn a degree from the University of Colorado Law School, practices primarily in the area of employment litigation. "As I approach my eighth year with Jackson Lewis, I am excited and honored to take on this new role," he says.
Read more here.
Back