Jim McKinney '02 to Join Kemper as Sr. VP & CFO
September 21, 2016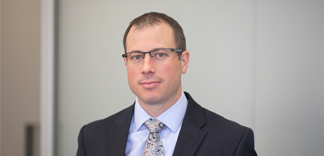 James J. McKinney, a 2002 graduate of DePauw University, is joining Kemper Corporation (NYSE: KMPR) in November as senior vice president and chief financial officer. He most recently served as CFO for the Banc of California.
McKinney has also been principal accounting officer and global corporate controller for International Lease Finance Corporation (IFLC), a division of AIG, and has worked for RBS Citizens Asset Finance, KPMG, ServiceGas and the Federal Reserve Bank of Chicago.
"Jim brings extensive finance vision, leadership, analytics and expertise to this role," says Joseph P. Lacher Jr., president and CEO of Kemper. "With the business improvements we are driving, he will help ensure we deliver on our objectives. In addition, we are excited to help him return to his hometown of Chicago."
Jim McKinney was a computer science major and business administration minor at DePauw and went on to earn a master's degree in accounting from Northern Illinois University.
Back