Jay Gladden '88 Promoted to Associate Vice Chancellor and Dean at IUPUI
January 6, 2017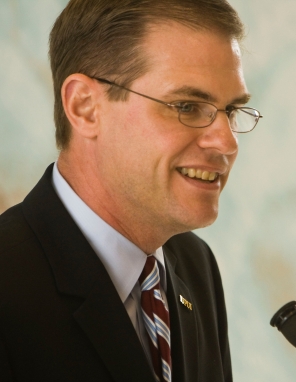 James "Jay" M. Gladden, a 1988 graduate of DePauw University, has been appointed associate vice chancellor for undergraduate education and dean of University College at Indiana University - Purdue University at Indianapolis (IUPUI). University College serves students from the time of orientation through their entry into degree programs. Gladden has been dean of the School of Physical Education and Tourism Management at IUPUI since 2009.
"As associate vice chancellor for undergraduate education, Gladden will provide leadership for campus- wide student success programs and initiatives, promoting a culture of undergraduate persistence and achievement. He will manage programs that serve students throughout their undergraduate experience, ensuring such programs meet current and future needs of students," notes an announcement.
"Jay's successful efforts at the School of Physical Education and Tourism Management have improved student retention, increased the number of degrees conferred and significantly expanded students' community-engagement experiences with nearly 100 community partners," says Kathy E. Johnson, executive vice chancellor and chief academic officer at IUPUI. "He brings that experience in leadership and innovation to his new role. He is the right person at the right time to lead campus efforts to help students persist, achieve and succeed."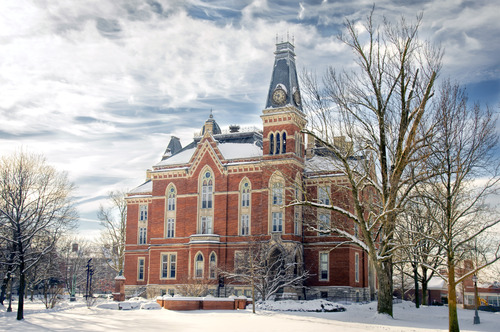 Gladden states, "I look forward to leading a talented team and collaborating across campus in the next round of innovative activity to achieve these goals."
A communication major and history minor at DePauw, Jay Gladden went on to earn a master's degree in sport management from Ohio State University and his doctorate in sport management from the University of Massachusetts- Amherst. He's previously served as associate dean at the Isenberg School of Management at the University of Massachusetts - Amherst, and he served in several other capacities at that institution. In the private sector, he worked for a sports and entertainment agency and for Ralston Purina Company.
Read more here.
Back