'Music of the 21st Century' Brings Grammy Nominee Christopher Theofanidis to DePauw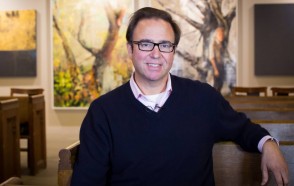 February 23, 2017
The DePauw University School of Music welcomes Grammy Award-nominated composer Christopher Theofanidis to campus February 27 – March 3, for its annual Music of the 21st Century festival, now in its 15th season.
In addition to daily rehearsals, individual coachings and classroom visits, the five-day festival schedule will include "A Conversation with Christopher Theofanidis," moderated by Professor Eliza Brown during the School of Music's weekly Recital Hour (Wednesday, March 1 at 10:20 a.m.); a concert of the composer's more intimate chamber works (Thursday, March 2 at 7:30 p.m.); and the gala-style closing concert (Friday, March 3 at 7:30 p.m.) featuring the University's band, choirs and orchestra. A reception with the artists will follow Friday's closing concert.
Theofanidis regularly writes for a variety of musical genres, from orchestral and chamber music to opera and ballet. His orchestral work Rainbow Body, loosely based on a melodic fragment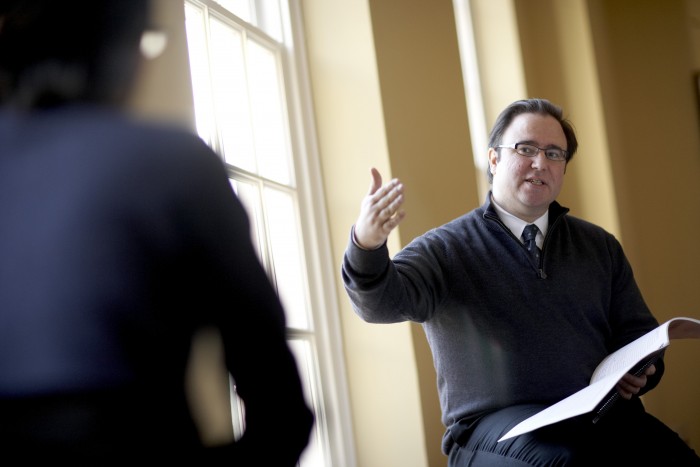 of Hildegard von Bingen, has been one of the most performed orchestral works of the 21st century, having been programmed by over 150 orchestras internationally.
"What impresses me about Theofanidis,"noted the Washington Post, "is his ability to blend several musical languages once thought to be mutually exclusive . . . there are elements of Asian music, minimalism, high chromaticism, and a sort of brightly colored impressionism . . . the results are enormously attractive."
The Texas native, currently a professor at Yale University School of Music, has had performances by many leading orchestras from around the world, including the London Symphony, the New York Philharmonic, the Philadelphia Orchestra, the Moscow Soloists, and the Atlanta, National, Baltimore, St. Louis, and Detroit Symphonies, among many others. He has also served as Composer of the Year for the Pittsburgh Symphony during its 2006-07 season, for which he wrote a violin concerto for Sarah Chang.
He has had a long-standing relationship with the Atlanta Symphony and Maestro Robert Spano and has just had his concert-length oratorio, Creation/Creator, recorded with them. His large-scale piece for soloists, chorus, and orchestra, The Here and Now, based on poetry of Rumi, was nominated for a Grammy Award for best composition in 2007; his Bassoon Concerto was nominated for a Grammy in 2017. His new work, Dreamtime Ancestors, for the orchestral consortium New Music for America, is being played by over fifty orchestras this and next season.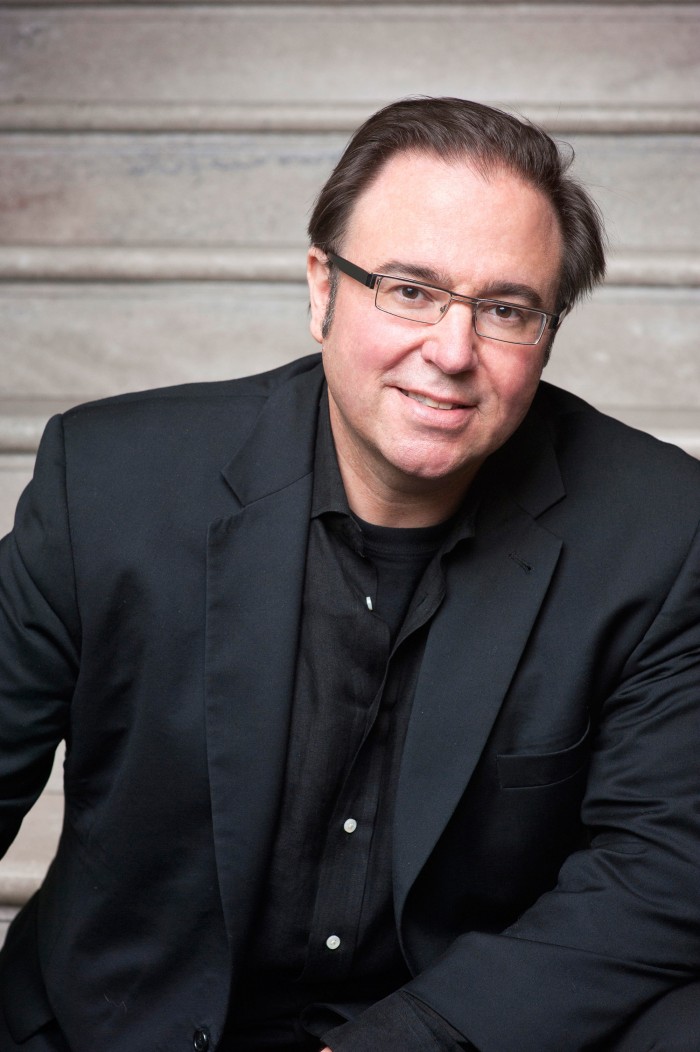 "We are thrilled to welcome Chris Theofanidis to DePauw University. His music is wonderfully diverse and colorful, and he is able to passionately communicate with his audiences," said Carla Edwards, professor of music at DePauw and this year's festival coordinator. "His music reflects his own personality: engaging, warm, and interesting.
Among the many acclaimed works that Theofanidis has written is a ballet for the American Ballet Theatre, a work for the Orpheus Chamber Orchestra as part of its 'New Brandenburg' series, and two operas for the San Francisco and Houston Grand Opera companies. Thomas Hampson sang the lead role in Heart of a Soldier, created with librettist Donna DiNovelli, for San Francisco. The latter work is based on the book of the same name by Pulitzer Prize-winning author and distinguished DePauw alumnus James B. Stewart '73, who will participate in a discussion with the composer during the festival's gala closing concert at DePauw. Another highlight of that Friday, March 3 event will be a performance of three scenes from the opera by DePauw School of Music students.
A detailed 2017 Music of the 21st Century Festival schedule and festival passes are available online at music.depauw.edu. Passes may also be purchased in person for $10 at the Green Center box office, between noon–4 p.m. and beginning one hour before each performance.
Music of the 21st Century is underwritten through the generous support of 1969 DePauw graduates Robert A. and Margaret A. Schmidt.
Back