Econ Prof. Gary Lemon Authors Savvy Investing
March 11, 2017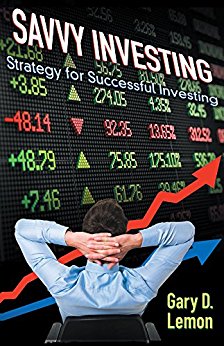 Gary D. Lemon, professor of economics and management at DePauw University, is the author of Savvy Investing: Strategy for Successful Investing.
An announcement of the new book says that when Dr. Lemon "made his first investment in the stock market as a 19-year-old college student, he was hooked. His early years in the market included the usual mistakes made by first-time investors. In his new book, released by Dog Ear Publishing, he shares how to avoid these mistakes -- and do well -- in the stock market. Relayed in a conversational tone that sounds like two old friends discussing the market, Savvy Investing: Strategy for Successful Investing pares down investing to the basics. The author's professional and personal experience rings true from the book's organization to the advice he provides: 'Keep costs low and allocate your money wisely between risky and less-risky assets.'"
It states, "Lemon -- a lifelong investor in the stock market -- is a professor of economics and management at DePauw University in Greencastle. He is also chairman of an investment committee that oversees billions of dollars in scores of mutual funds. He has conducted investment seminars and helped individuals construct investment portfolios. Before joining DePauw, Lemon was a financial analyst for General Electric Co. in Syracuse, N.Y.DePauw University student Zachary Taylor created the cartoon artwork that accompanies the book."
Learn more about the book -- which has been named one of the 75 best investments books by valueinsiders -- at Amazon.com.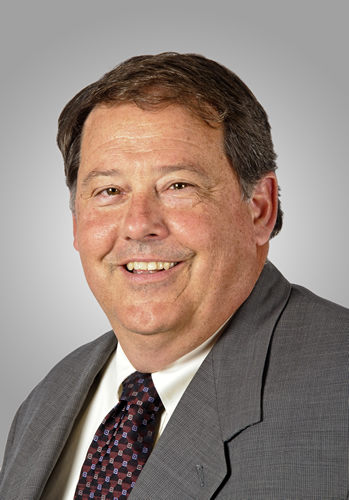 A member of the DePauw faculty since 1976, Gary Lemon's students get plenty of "hands on" experiences. In his class on investments, for example, students competed in a national investment competition among approximately 14,000 students across the country. Each student worked with a $1 million figure and developed investment strategies. Lemon conducts experimental economics projects as part of other courses, including: recreating a market situation in which some students are buyers and others are sellers, and recreating a "public good" in which students must make decisions about public versus private accounts. In another, Lemon divided students into "Congressional committees" and asked them to develop a plan to reduce the federal fiscal budget deficit by $473 billion over five years while still protecting the interests of their "constituents."
Lemon earned his bachelor's, master's and doctoral degrees in economics at the University of Kansas.
Back