General Mills CEO Jeff Harmening '89 "Has the Skills to Succeed"
August 1, 2017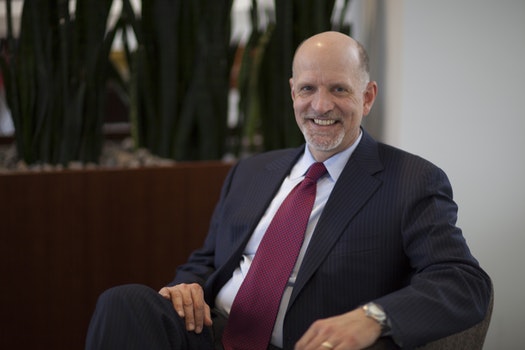 "The person who thinks farther ahead wins," says Jeffrey Harmening, chief executive officer of General Mills Inc. (NYSE: GIS) and 1989 graduate of DePauw University. "If you can … anticipate not only what you're going to do, but what they're going to do, your chances of success go up."
Harmening is featured in the Minneapolis Star Tribune in what the newspaper calls "his first extended media interview since becoming CEO two months ago."
Kristen Leigh Painter writes, "Harmening, 50, steps into his new job at a time of immense challenge and change for a company whose roots go back to flour milling operations along the Mississippi River in the early days of Minneapolis. Sales have declined for eight straight quarters, and the company has shed thousands of employees. But Harmening, a 23-year veteran of the Golden Valley company, says the changing consumer terrain is also an opportunity for a business with some of the world's best-known brands, names like Cheerios, Betty Crocker and Gold Medal flour."
Lydia Midness, a recently retired vice president of research and development, praised Harmening, who she reported to. "It's not only his decisiveness, it's his motivation skills," she tells the Star Tribune. "In the food industry right now, there is a big tide change
going on. And I think he has the skills to succeed in this type of environment because he is a clear thinker and people do rally around him. It's a good time for him to be a leader. I won't say it will be easy, but I definitely think he can do it."
Access the complete article at the paper's website.
An economics major and Management Fellow at DePauw, Jeff Harmening received an M.B.A. from Harvard University and serves on DePauw's Board of Trustees. A frequent visitor to campus, Harmening's February 2003 address to Management Fellows was covered in this story. (above left: Harmening receiving the Robert C. McDermond Medal for Excellence in Entrepreneurship from Prof. Gary Lemon; November 10, 2011)
Back