State Press Association Leader to Discuss Freedom of Information Issues Monday
August 26, 2017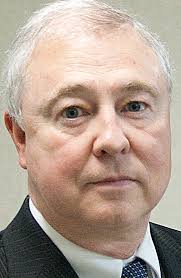 [UPDATE: 8/28 2:10 p.M. - This event has been rescheduled for Monday, Oct. 23 at 4 p.m. in Watson Forum]
"Stephen Key, executive director and general counsel for the Hoosier State Press Association (HSPN), will speak Monday, Aug. 28 about the public's freedom of information rights," notes the Banner-Graphic of Greencastle. The free event takes place at 4 p.m. at DePauw University's Pulliam Center for Contemporary Media in Watson Forum.
The Hoosier State Press Association, founded in 1933, is a trade association representing 167 daily and weekly paid-circulation newspapers in Indiana. HSPA provides legal information, training and other services to its members. A journalist before earning a law degree, Key spent 17 years as a lawyer and lobbyist with the association before taking the leadership role in 2017. He's received the Louis Ingelhart Friend of Journalism Award from the Indiana High School Press Association and the Excellence in Public Information and Education Award from the Indiana Judges Association.
At the DePauw event, "He'll answer questions about what's out there and how to get it," notes the newspaper.

Access the item here.
The Society of Professional Journalists, the nation's most broad-based journalism organization, was founded at DePauw University in 1909 as Sigma Delta Chi.
Back