NBC Facing Enormous "Credibility Crisis" Post-Lauer, Says Prof. Jeff McCall '76
December 1, 2017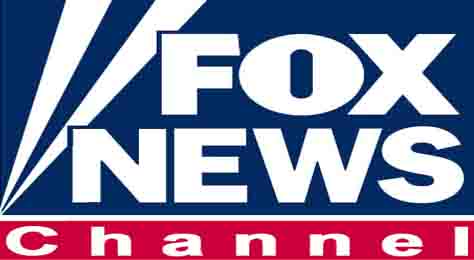 "As NBC reels over the shock firing of its biggest star, Matt Lauer, there is increasing pressure on parent company Comcast to launch an independent investigation into what NBC's top executives knew about Lauer's treatment of women, and when they knew it," begins a report from FOX News today.
The story quotes Jeffrey M. McCall, professor of communication at DePauw University, who says, "This is the largest credibility crisis of any network in broadcast history."
Brian Flood writes, "NBC News Chairman Andy Lack and his deputy, Noah Oppenheim, both have longstanding ties to Lauer going back years and have both spent much of their careers at NBC. Nevertheless, NBC said, 'We can say unequivocally, that, prior to Monday night, current NBC News management was never made aware of any complaints about Matt Lauer's conduct.' This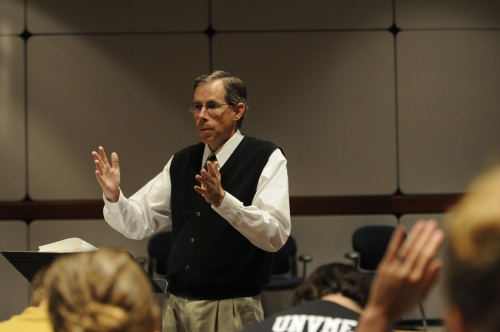 assertion has been met with enormous skepticism by industry observers, amid an avalanche of press accounts saying repeated complaints about Lauer were ignored by executives anxious to please an all-powerful host; and that the Today show was a sex-charged 'boys club' rife with lewd comments and mistreatment of women."
Dr. McCall adds, "The executives at NBC seem oblivious to the damage being done to their brand. They just have to come clean and start explaining how the NBC newsroom culture became so corrupt. Clearly, NBC can no longer act in the expected press surrogate role for Americans. Even loyal NBC viewers have to be disgusted by what is now being revealed and that the network won't come clean about its problems."
You'll find the complete article here.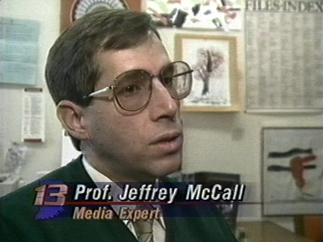 Jeff McCall is author of the book Viewer Discretion Advised: Taking Control of Mass Media Influences and a 1976 graduate of DePauw where he was a Rector Scholar and speech (communication) major and worked on student radio station WGRE, which he now serves as faculty adviser. McCall earned a master's degree from the University of Illinois and a Ph.D. from the University of Missouri.
The professor has been cited in stories by more than 100 American newspapers in articles covering media matters. Yesterday he was quoted in another FOX News report and earlier in the week Dr. McCall talked with the Washington Post about a proposed buyout of Time, Inc. involving the Koch brothers.
Source: FOX News
Back