History Prof. Max Felker-Kantor Cited in Oregonian Investigative Report on Policing
December 15, 2017
An Oregonian investigative report -- headlined "Fired But Fit for Duty: Impunity for bad policing in Oregon" -- finds "that state regulators took no action to sideline dozens of officers fired for chronically inept police work."
The lengthy story includes background on the Department of Public Safety Standards and Training, an oversight agency. "Ensconced here, the department's leaders decide what sort of person should be a police officer and what should cost someone the right to a badge," write Carli Brosseau and Rebecca Woolington. "Police and prosecutors played an active role in persuading the Oregon Legislature to create the organization in the 1960s. At the time, the American public, attorneys and the federal government were pressing for police to professionalize. Groundless arrests and police brutality sparked riots in African American neighborhoods across the country. Part of the concern, said DePauw University historian Max Felker-Kantor, was that African American residents had nowhere to go with their complaints except back to the officers they feared."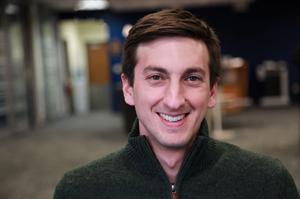 Access the report at the newspaper's website.
Max Felker-Kantor is a postdoctoral scholar and assistant professor of history at DePauw. His research interests focus on themes of power and resistance by exploring the ways police practices and crime policy reinforced systemic racial and ethnic inequality in the late-twentieth century. The professor's book manuscript, "Battle for the Streets: Policing, Politics, and Power in Los Angeles", will be published by the University of North Carolina Press.
Source: The Oregonian
Back