Two DePauw Sophomores Win Fund for Education Abroad Scholarships
April 23, 2018

Two DePauw University sophomores -- LizaMarie Jimenez-Ojeda and Roman Magallanes -- are the recipients of Fund for Education Abroad (FEA) scholarships. The competitive program invests in promising students with financial need who wish to study abroad. Both students received $5,000 awards.
This year FEA is granting a record-breaking 100 scholarships totaling $335,000 to U.S. students consistently underrepresented in study abroad. These figures represent a doubling of the number of scholarships and a $110,000 (49%) increase over funds granted last year. The 2018 FEA scholarship winners were selected from a pool of over 2,300 applicants representing approximately 517 colleges and universities across the country.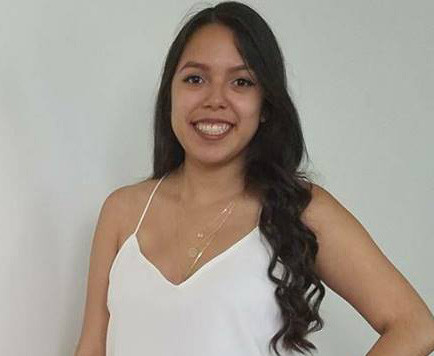 Jimenez-Ojeda, who is a computer science major and Spanish minor, will use her award to study in Heredia, Costa Rica in Spring 2019. Her goals for her experience are, "To perfect my language skills; To learn about Costa Rican culture; To practice technology abroad."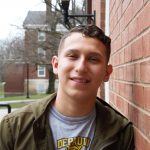 Magallanes is an economics and Spanish double-major at DePauw. During his experience in Salamanca, Spain next spring, he hopes "to gain an understanding of the preservation of the history and culture of Salamanca; To analyze the economic status of Spain while gaining insight on the Catalan Referendum and its economic effects; To solidify my Spanish proficiency."
The students selected for this year's FEA scholarships come from a variety of racial, ethnic and socioeconomic backgrounds and represent higher education institutions across the country. FEA funds scholarships of up to $10,000 for study abroad, enabling students to study across the globe for a minimum of four weeks to a full academic year. Including this year's recipients, a total of 268 scholars, including minority, first-generation college and community college students, have benefited from over $1.3 million in scholarships granted since FEA's inception in 2010.
"Access to education should be a right, never a privilege," states said John Christian, president of CAPA The Global Education Network and a member of the FEA Access advisory board and FEA access partner.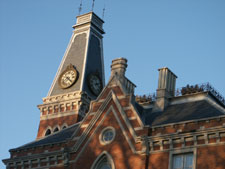 "As a community working together to brighten the future for all our students, every day we must remain focused on advancing diversity and inclusive excellence in global education."
"These awards are the result of our determination at DePauw's Hubbard Center for Student Engagement to bring new opportunities to historically underrepresented DePauw students of color," says Neal McKinney '09, associate director of off-campus programs. "It is very rewarding to see two DePauw students of color win such a competitive scholarship."
Read more here.
Back