Engage with Guest Artists in "Contagious Listening" at Final Green Concert Friday
April 2, 2019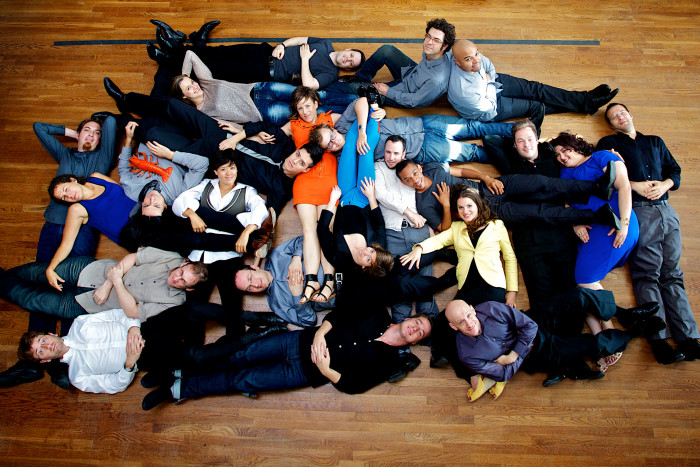 The International Contemporary Ensemble's 2018-19 residency at DePauw University will culminate this week in the final Green Guest Artist Concert of the season at 7:30 p.m. Friday, April 5, at the Judson and Joyce Green Center for the Performing Arts.
During the group's three-day artist residency, April 3–5, which will center on a theme of deep listening and exploration of how a natural environment can be a chamber music partner, five master classes and an open composition session also will be offered, along with a free 30-minute performance of Michael Pisarao's ricefall in the GCPA's north rotunda at 7:30 p.m. Thursday, April 4.
Recipient of the American Music Center's Trailblazer Award and the Chamber Music America/ASCAP Award for Adventurous Programming, ICE's 35 members are featured as soloists, chamber musicians, commissioners and collaborators with some of the foremost musical artists of our time. Named the 2014 Musical America Ensemble of the Year, the NYC-based collective currently serves as artists-in-residence at Lincoln Center for the Performing Arts' Mostly Mozart Festival and previously led a five-year residency at the Museum of Contemporary Art Chicago.
Friday's Green Guest Artist concert will open with pioneer American composer Pauline Oliveros' Earth Ears and close with DePauw faculty composer Eliza Brown's Echolocator.
"With every work on the program, the composers and performers exercise a musicality grounded in a social practice of listening,"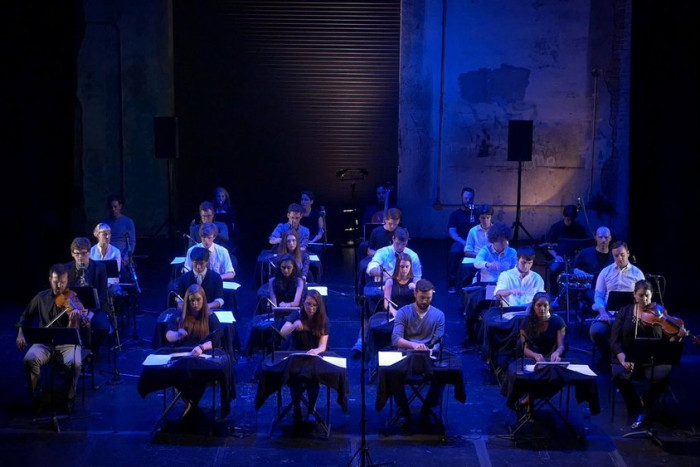 commented Ross Karre, co-director of the award-winning ensemble. "Open ears on stage allow for the push and pull, the give and take; the reciprocating generosity of chamber music to foster an extemporaneous vitality."
Oliveros' instructions to the performers also reinforce a listening practice that is symbiotic. "One cannot make sound without first listening to another performer. One cannot listen without also contributing a sound. As a musical prompt, the piece creates a heightened awareness, a musical micro-society grounded in respect and generosity.
"As an ecological analog, it's an opportunity to reflect on what our Earth is saying; what it needs (and does not need) from our existence," notes Karre.
In Brown's piece, listening to an environment allows for establishing a sense of place and belonging. She remarks that "Echolocator is a loose transcription of a field recording I made at the disused quarry in DePauw University's Nature Park. It was February. It was windy, cold and sunny. The winter coating of ice on the quarry walls was melting and cracking in the sun. My transcription of the recording sometimes reproduces its sounds as faithfully as this sextet of acoustic instruments can. At other times it abstracts the sounds, imagining relationships among them that reflect elements of human culture—counterpoint, for example.
<p">"When I moved to Indiana in 2016 to teach at DePauw, the Nature Park became a place I went regularly to explore and listen. Observing this environment through a year of seasons, learning its patterns and quirks, helped me feel grounded in a new place."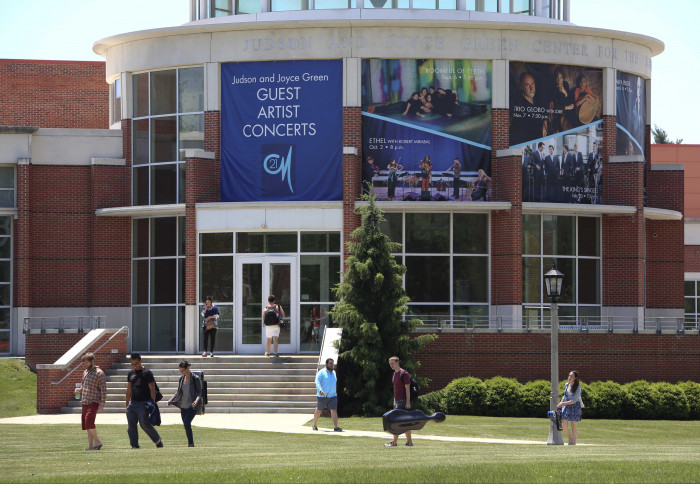 Throughout this week's visit, ICE encourages audiences to engage in "contagious listening" from the first grain in Michael Pisaro's ricefall to the final note of Eliza Brown's Echolocator.
Individual admission to Green Guest Artist concerts is $20; tickets for seniors, youth and all students are free. To obtain tickets online, visit the School's website at depauw.edu/music. The venue's box office also is open to assist patrons in person Monday through Friday, from noon to 4 p.m., and beginning 90 minutes prior to each ticketed performance.
This presentation is supported by the Arts Midwest Touring Fund, a program of Arts Midwest that is funded by the National Endowment for the Arts, with additional contributions from the Indiana Arts Commission and the Crane Group.
Back