Dr. David Furman '07 Joins Lutheran Health Physicians
August 8, 2019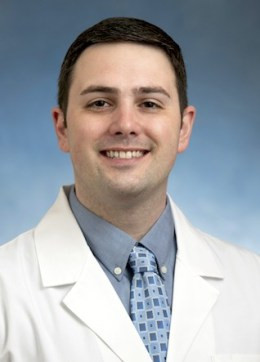 David Furman, a 2007 graduate of DePauw University, has joined Lutheran Health Physicians after completing a family medicine residency with the Fort Wayne Medical Education Program. The three year program gives physicians the opportunity to expand their training as they round throughout various local healthcare facilities.
"The Fort Wayne Medical Education Program has turned out fantastic physicians in the past and partnering with them is also good for our patients," said Dan Konow, chief executive officer of Lutheran Health Physicians. "The physicians that train here have already built strong relationships in the medical community and outside of work making the stress of starting a new practice, perhaps, slightly easier."
A Fort Wayne native, Dr. Furman earned a master's degree at Ball State University in Muncie and received his medical degree at Edward Via College of Osteopathic Medicine in Spartanburg, South Carolina.
Read more here.
Back