Campus Energy Master Plan
Environmental awareness is central to campus life at DePauw University. Commitment to environmental responsibility and sustainability is a long-term source of pride and tradition.

DePauw University, working with Ecosystem Energy Services, is transforming its energy infrastructure.
Planning for the Campus Energy Master Plan began in 2017 when the university's facilities department, working with Ecosystem Energy Services, developed a long-term energy infrastructure strategy to renew heating and cooling systems to lower costs and improve sustainability.
CEMP Benefits
33% reduction in campus-wide energy use = energy used by 750 midwestern homes
7,303 tons reduction in annual greenhouse gas emissions = 2,303 cars off the road each year
Improved reliability -> comfortable learning environment
Increased heating and cooling capacity -> future campus growth
Energy savings -> go toward funding the project
CEMP Projects in Chronological Order of Implementation
LED lighting upgrade
Campus-wide heating and cooling network upgrade
Central cooling plants upgrade
Central heating plant upgrade
Controls optimization
Low-flow showerheads
---
CEMP Progress
Work began in May of 2019
LED lighting upgrade in the pool
75% energy consumption reduction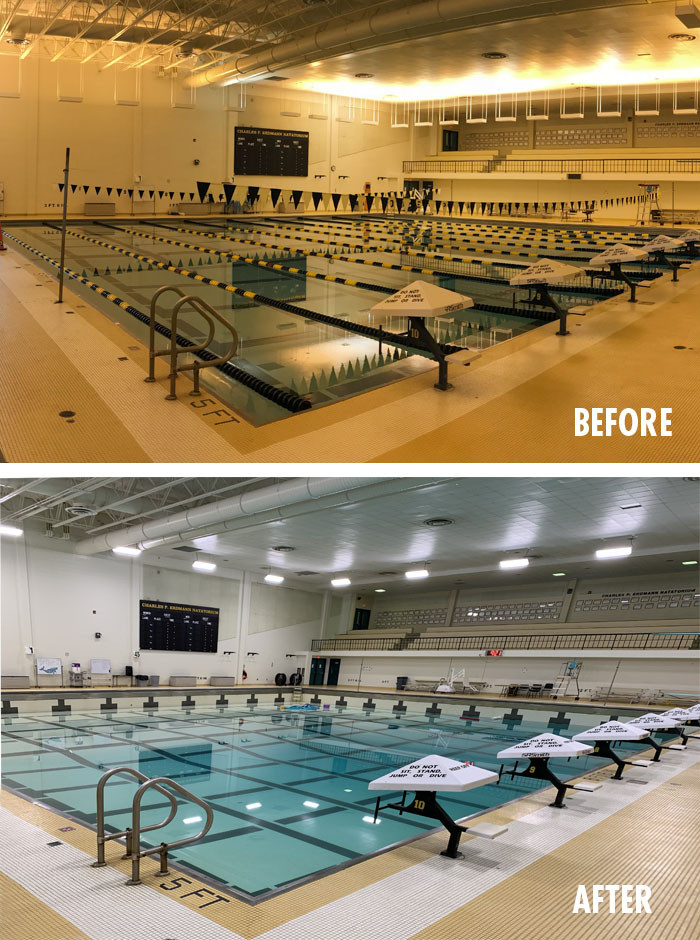 LED Lighting Upgrade in the Tennis Center
63% energy consumption reduction

22% increased lighting output
Noticeable noise reduction
Improved lighting uniformity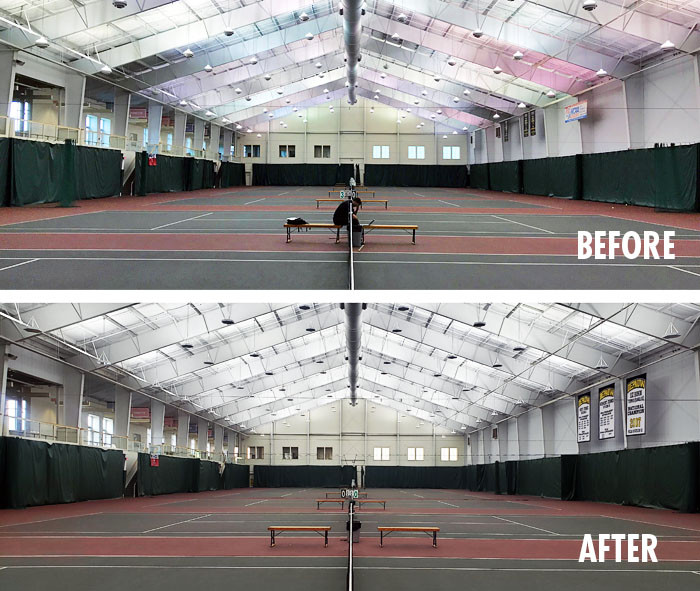 New Piping Networks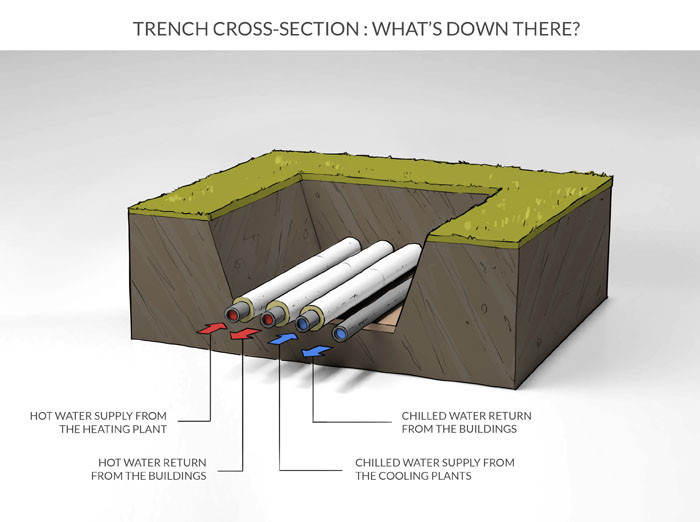 The piping networks that distribute heating and cooling across the campus are undergoing essential work, replacing fractured and leaking pipes. A mile of trenches, around four feet deep, will be dug to accommodate durable new piping in preparation for an energy-efficient upgrade of the heating and cooling system.