DePauw Office of Sustainability
Through the Office of Sustainability, students become catalysts for real-world sustainability initiatives while building professional skills and engaging with campus and community stakeholders. Sustainability intersects with many facets of our lives and the world around us. As a result, our students not only represent a variety of majors, skillsets, and interests, they also view these complex issues through a lens of the three pillars of sustainability (social, environmental, and economic).The Office is supported by the Environmental Fellows Program, the Sustainability Committee, Putnam Parks and Pathways, and more.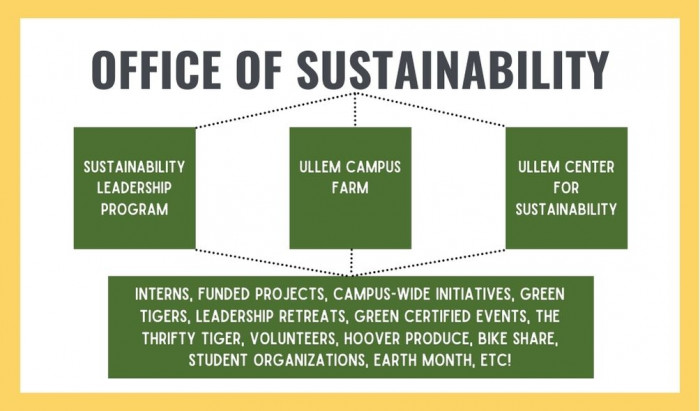 Get involved
Take a look at our sub-pages to learn about our campus spaces, opportunities for students, and campus-wide initiatives.
Explore the calendar below to view open volunteer hours, upcoming programs, and related events.