The Ullem Center for Sustainability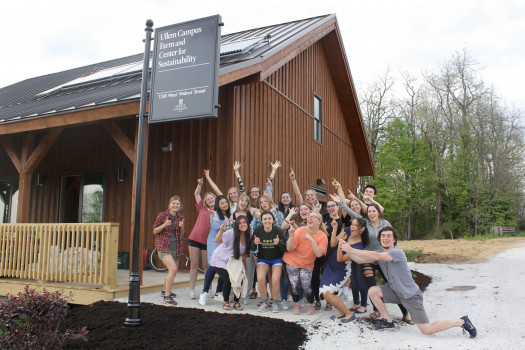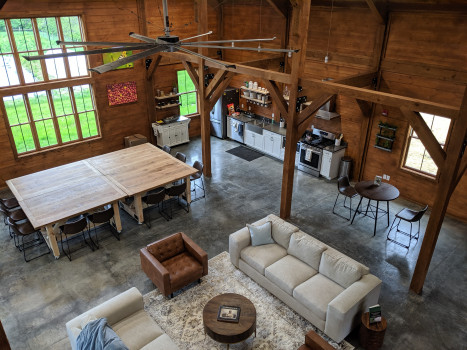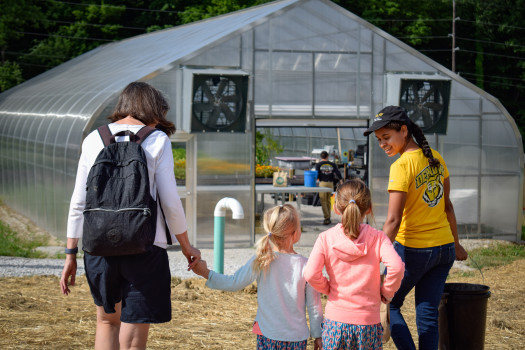 The Ullem Center for Sustainability invites students to engage with hands-on sustainability and agricultural initiatives. The building features a spacious, flexible interior equipped with resource-saving systems that demonstrate practical ways to enhance environmental quality. The surrounding 12-acre property offers opportunities for education, food production and community engagement for DePauw and Greencastle.
We encourage students to utilize the Ullem Center for studying and bonding with one another at a safe distance!
UPDATED ULLEM CENTER HOURS AND RESERVATIONS
The Ullem Center is open from 9am-5pm M-F. To reserve the space after 5pm or host an event during the weekend, please email sustainability@depauw.edu. Please also make a reservation when planning to host large groups or events during open hours to avoid scheduling conflicts. All requests will be accepted case by case according to the discretion and availability of Sustainability Staff. As a reminder, all events in the Ullem Center must be Green Certified.
General Ullem Center Reservation Guidelines:
Events and classes related to sustainability are given priority when reserving the building.
No alcohol is permitted inside the building or on the premises.
Fraternity and Sorority Life events such as formals may only take place at the Ullem Center if FSL staff are present. Retreats, workshops, and other smaller events are allowed without FSL staff present.
In order for groups of students to reserve the space, they must be affiliated with a recognized student org, class, team, or chapter.
A full calendar of Ullem Center reservations can be found below.
(Updated 10/3/22)