Sustainability Leadership Program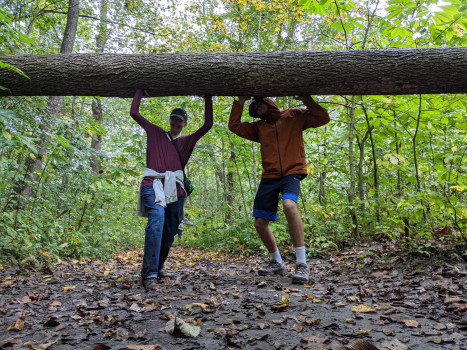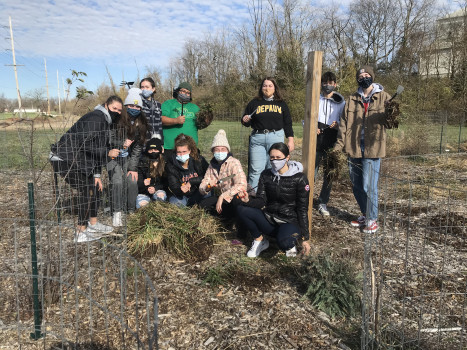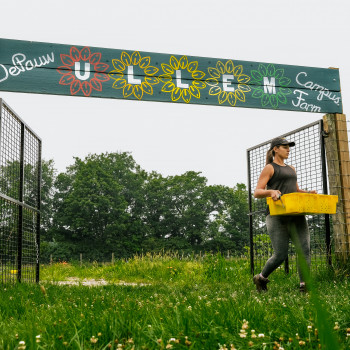 The Sustainability Leadership Program (SLP) is a DePauw Office of Sustainability initiative supported by the Environmental Fellows Program and Hubbard Center for Student Engagement. Through both paid and volunteer hands-on opportunities, students are equipped to navigate complex challenges and create lasting change to become the leaders of today and tomorrow. The following explains student positions offered through SLP.
Tiered Structure
Our tiered structure through SLP allows students of all interests, majors, and commitment levels to engage with sustainability on and off campus. Whether you're a paid Farm Intern deeply engaged in hydroponics or a Green Tiger attending our all-campus programs from time to time, your involvement makes a difference! Continue reading to understand the opportunities associated with each tier.
The Sustainability Leadership Program offers exciting, paid internships in three key areas including Sustainability, Thrifty Tiger, and Campus Farm. Our interns are passionate, independently driven students who value collaboration and bettering the community around them. Interns get personalized coaching from Sustainability Staff for professional development and guidance, but largely have independence when it comes to identifying and tackling sustainability-related issues. Check out our intern subpage to see what's being offered for the current or upcoming academic year, and how to apply.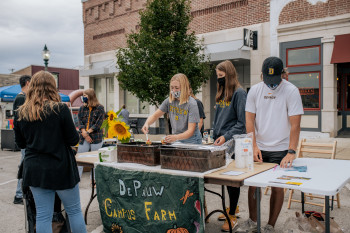 College campuses function as spaces for experimentation, innovation, and demonstration for the changes we'd like to see in the world around us. In partnership with Putnam Parks and Pathways (3P's), students may apply for up to $3,000 in Green Grant funding per academic year to support a sustainability-related initiative or project that makes a positive change on campus or within Putnam County. Students of all majors and skillsets may apply as teams or individuals in the fall and will have until the end of the spring semester to implement the project using awarded Green Grant funds. Smaller grants are also awarded multiple times per academic year. To learn more about the application process and key deadlines, visit the sustainability project subpage.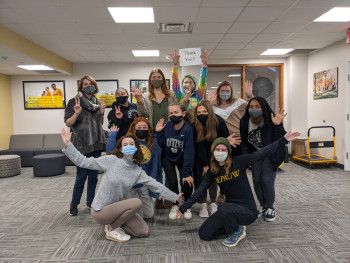 Students who have a busy schedule, are new to the world of sustainability, or simply enjoy our regular programs find belonging as a Green Tiger in SLP. This tier offers a low-commitment way to get involved with campus-wide sustainability initiatives while connecting with like-minded individuals. Each month, Green Tigers are required to attend two sustainability programs and commit to two hours of volunteer work at the Ullem Campus Farm. All interns and Green Grant applicants must also serve as "Green Tigers", so you're sure to run into familiar faces and find your community during these monthly commitments. More information about our programs and typical farm tasks can be found at the Green Tiger subpage.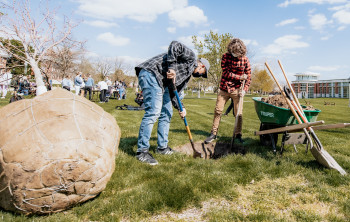 Volunteers and Other partners
Do you have a sustainability-related idea or need that doesn't fit into one of these tiers? Do you want to volunteer at the Campus Farm or Thrifty Tiger with your sports team, classmates, or campus department? We are here to help! Email sustainability@depauw.edu to be connected with resources and get guidance on how to make your idea a reality.