Academic Awards Convocation and Senior Showcase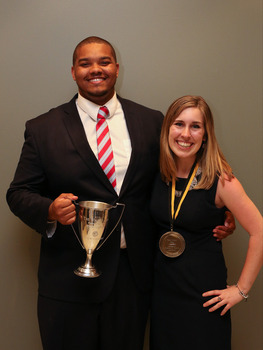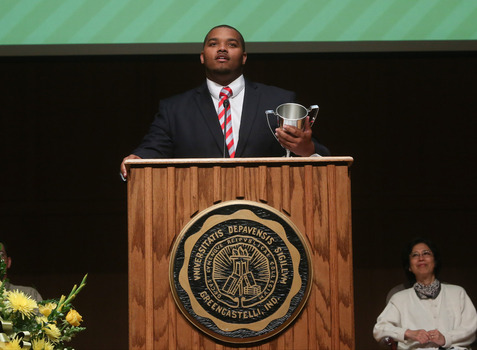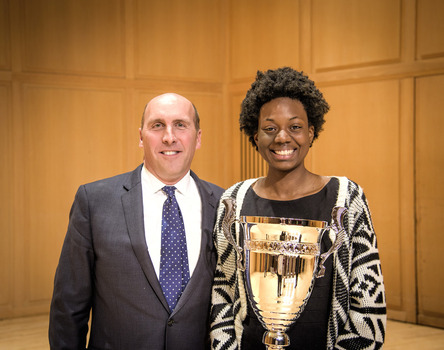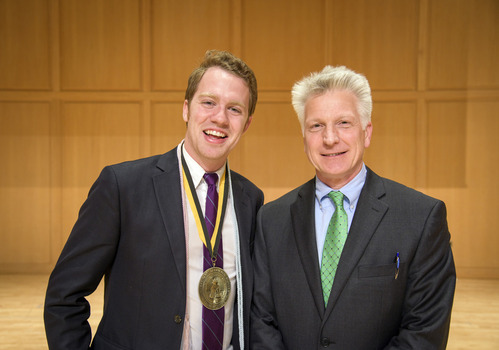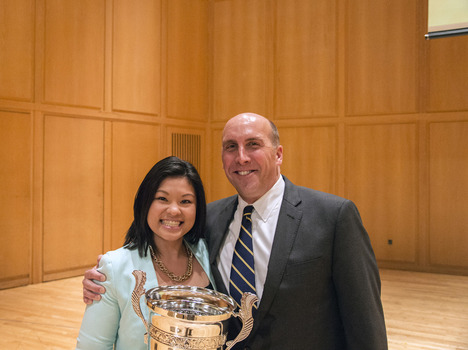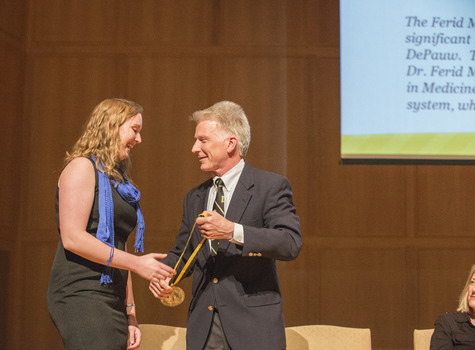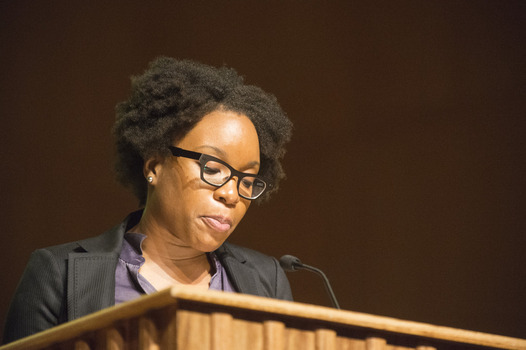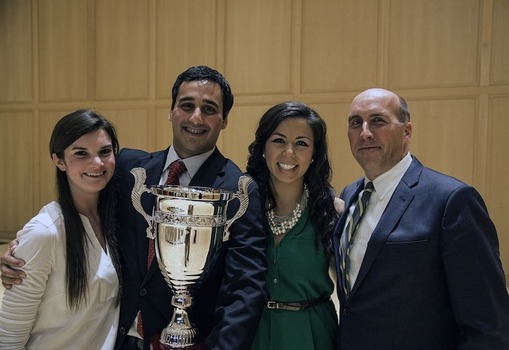 DePauw recognizes the excellence of its students in this annual celebration of their outstanding scholarship and artistic expression.
Each spring we note the accomplishments of our graduating seniors by featuring select academic and artistic work in the papers, posters, and performances of the Senior Showcase.
The Showcase is followed by the Academic Awards Convocation, during which we recognize students who have won departmental awards, named prizes, nationally competitive fellowships and the Ferid Murad Medal which is named for Nobel laureate Dr. Ferid Murad '58 and is given to the senior who has had the greatest scholarly and/or artistic accomplishments while at DePauw. The convocation is capped off when the University President awards the Walker Cup to the senior who has done the most for DePauw in his or her four years here.
The 2016 Senior Showcase was Monday, April 25, from 3-6 p.m., with music performances in Thompson Recital Hall in the Green Center for the Performing Arts at 3-4p.m. Posters, presentations, and readings were 4-6p.m. in Julian Science and Math Center. The Academic Awards Convocation began at 8 p.m. in Kresge Auditorium. See below for the full Academic Awards Convocation Program, which lists all award recipients.
Academic Awards Convocation Programs:
Senior Showcase Programs:
Winners of Nationally-Competitive Fellowships and Awards at DePauw since 2008-09.