Film Studies Series and Events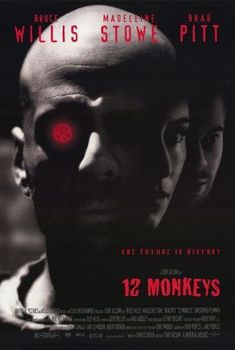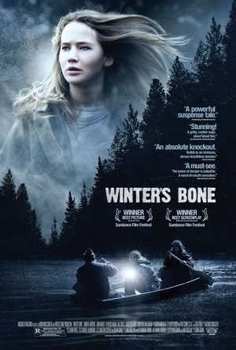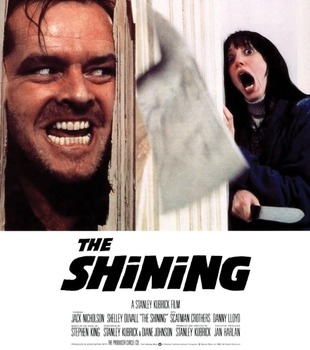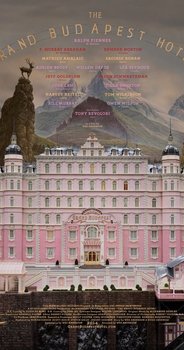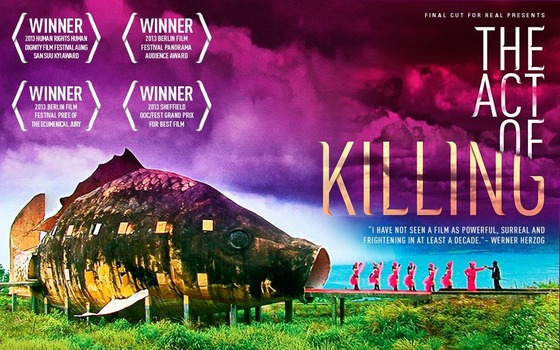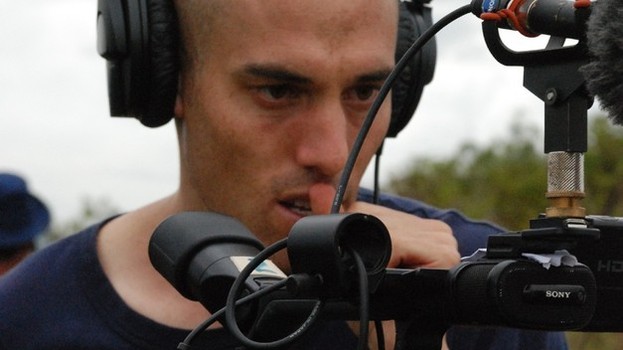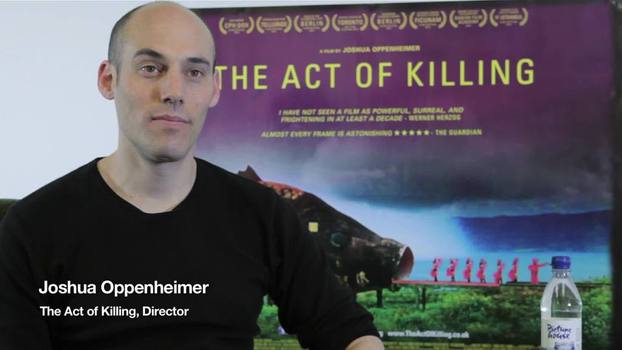 DePauw's Film Studies Series screens a series of thought-provoking, critically acclaimed films throughout the academic year. The Fall 2014 season includes:
admission free unless otherwise noted


12 monkeys (1995)
tuesday, september 9 | 7:30 p.m.
ashley square cinemas
Imprisoned in a 2030s' world devastated by disease, where Earth's inhabitants are forced to live underground, convict James Cole (Bruce Willis at his finest) is recruited for a mission that will send him back to the 1990s to find the origin of the plague. This Terry Gilliam film immerses its audience in a disorienting, frenetic dystopia, with an intoxicating mix of romanticism, madness, and dread. It's an American-made/British directed/sci-fi/cult classic/blockbuster/adventure/romance/phenomenon/based on a French sci-fi short. Brad Pitt won a Golden Globe for his dazzling, manic performance. Also starring Madeleine Stowe and Christopher Plummer.
---
winter's bone (2010)
tuesday, september 23 | 7:30 p.m.
ashley square cinemas
A brutally realistic Jennifer Lawrence stars in this Academy Award-winning film, an unflinching portrait of an Ozark Mountain girl hacking through dangerous social terrain, as she hunts down her drug-dealing father while trying to keep her family intact. Dark, dangerous, and gritty, the film is directed by Debra Granik, with John Hawkes. In addition to Best Picture, it garnered an Academy Award Nomination for Best Actress in a Leading Role (for Lawrence) as well as three more Oscar nominations – Best Adapted Screenplay, Best Picture, Best Actor in a Leading Role – and a number of wins at Sundance. Co-sponsored by the Women's Center.
A post-film discussion will be held at the Emerson Room at the Inn.
---
the shining (1980)
tuesday, october 28 | 7:30 p.m.
ashley square cinemas
All work and no play makes Jack a dull boy – or, rather, a homicidal boy, in Stanley Kubrick's masterful (if controversial) 1980 adaptation of Stephen King's horror novel. When a family heads to an isolated hotel for the winter, an evil spiritual presence goads the father into violence, while his psychic son sees horrific forebodings from the past and of the future. With iconic performances by Jack Nicholson, Shelley Duvall, and Danny Lloyd, and some of the most famous sequences in film history, this is a unique chance to see this perennial classic on the big screen – just in time for Halloween.
---
the grand budapest hotel (2014)
tuesday, november 4 | 7:30 p.m.
ashley square cinemas
An ArtsFest: Art & Laughter Event
The latest, critically acclaimed, Wes Anderson film is a darkly comic banquet for the eyes and heart, as it chronicles the adventures of Gustave H, a legendary concierge at a famous European hotel between the wars, and Zero Moustafa, the lobby boy who becomes his most trusted friend. The mind-boggling cast includes Ralph Fiennes (as Gustave), F. Murray Abraham, Adrien Brody, Willem Dafoe, Jeff Goldblum, Harvey Keitel, Jude Law, Bill Murray, Edward Norton, Jason Schwartzman, Tilda Swinton, Tom Wilkinson, Owen Wilson, and Tony Revolori as Zero. Co-sponsored by the DePauw Public Occasions Committee.
---
the act of killing (2012)
tuesday, december 2 | 7:30 p.m.
ashley square cinemas
This Oscar-nominated, genre-breaking documentary challenges former Indonesian death-squad leaders to reenact their mass-killings in whichever cinematic genres they wish, including classic Hollywood crime scenarios and lavish musical numbers. Brutal, visually stunning, and, ultimately transformative, director Joshua Oppenheimer calls it a documentary of the imagination: "The film is not an historical narrative. It is a film about history itself, about the lies victors tell to justify their actions, and the effects of those lies; about an unresolved traumatic past that continues to haunt the present." (Director's cut version)
Co-sponsored by The Prindle Institute (The Anne Prindle Johnson and David S. Johnson Speaker Fund), Conflict Studies and Asian Studies.
A Skype session with director, Joshua Oppenheimer, will be held at Watson Forum, Wednesday, Dec. 3 at 4 p.m., to discuss the film.
---
skype discussion with award-winning filmmaker, joshua oppenheimer, director of the act of killing
wednesday, december 3 | 4 p.m.
pccm, watson forum
Joshua Oppenheimer is an American film director based in Copenhagen, Denmark. His film, The Act of Killing, was nominated for the 2014 Academy Award for Best Documentary Feature, and won the 2014 BAFTA Award for Best Documentary, the 2013 Asia Pacific Award for Best Documentary Feature, and the Aung San Suu Kyi Award at the Human Rights Human Dignity International Film Festival in 2013 (among many others). Join him in this unique Skype opportunity, as he discusses this haunting and transformative film with a DePauw audience. (Film screening on previous night, December 3 at 7:30 p.m., at Ashley Square.) Co-sponsored by the Prindle Institute, Conflict Studies, and Asian Studies.