Film Studies Film Series and Events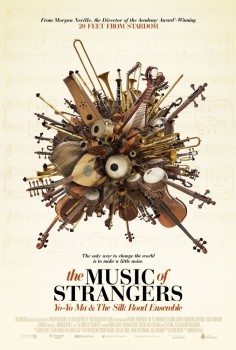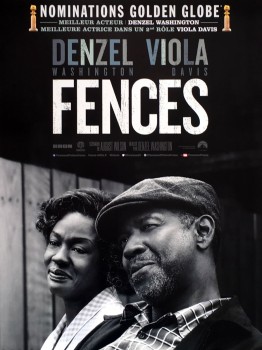 DePauw's Film Studies Film Series screens thought-provoking, critically acclaimed films throughout the academic year. The fall 2017 season includes:
Free admission
THE MUSIC OF STRANGERS (2015)
YO-YO MA AND THE SILK ROAD ENSEMBLE
TUESDAY, SEPT. 26 | 7 p.m.
MUSIC ON THE SQUARE
Moving, hopeful, and alive – blending performance footage, personal interviews and archival film, director Morgan Neville and producer Caitrin Rogers focus on the journeys of a small group of Silk Road Ensemble mainstays (including Yo-Yo Ma) from across the globe to create an intensely personal chronicle of passion, talent and sacrifice. Through these moving individual stories, the filmmakers paint a vivid portrait of a bold musical experiment and a global search for the ties that bind. Co-sponsored by the DePauw School of Music and Asian Studies.
---
PENS TO PICTURES (2016)
FILM SCREENING WITH Q&A
WEDNESDAY, OCT. 4 | 7 P.M.
PEELER ART CENTER, AUDITORIUM
Filmmaker, professor and DePauw alumna Chinonye Chukwu '07 will present five films by five women in the Pens to Pictures project. Pens to Pictures is a filmmaking collaborative that teaches and empowers incarcerated women to tell their stories, from script to screen. These five films were made in partnership between women in the Dayton Correctional Institution and the Ohio filmmaking community. Two of the filmmakers will join the Q&A. Co-sponsored by the Peace and Conflict Studies Wright Fund, The Prindle Institute for Ethics, the DePauw Public Occasions Committee, the Compton Center for Peace and Justice and Women's, Gender and Sexuality Studies.
---
FENCES (2016)
wednesday, NOV. 1 | 7 P.M.
ASHLEY SQUARE CINEMAS
Troy Maxson (Denzel Washington, who was nominated for an Oscar for his performance) makes his living as a sanitation worker in 1950s Pittsburgh. Maxson once dreamed of becoming a professional baseball player, but was deemed too old when the major leagues began admitting black athletes. Bitter over his missed opportunity, Troy creates further tension in his family when he squashes his son's (Jovan Adepo) chance to meet a college football recruiter. From August Wilson's Tony Award-winning play. Co-sponsored by DePauw's Association of African American Students (AAAS).
---
THE MASTER (2012)
WEDNESDAY, NOV. 29 | 7 P.M.
ASHLEY SQUARE CINEMAS
The Master is a psychological drama written, directed and co-produced by Paul Thomas Anderson. Freddie Quell (Joaquin Phoenix) is a troubled, boozy drifter struggling with the trauma of World War II and whatever inner demons ruled his life before that. On a fateful night in 1950, Freddie boards a passing boat and meets Lancaster Dodd (Philip Seymour Hoffman), the charismatic leader of a religious movement called the Cause. Freddie tries hard to adhere to Dodd's weird teachings and forms a close bond with his mentor, even as other members of Dodd's inner circle see him as a threat.