Film Studies Film Series and Events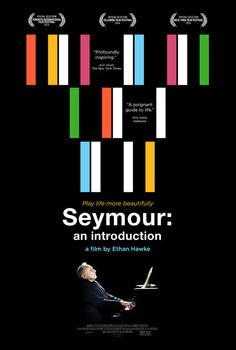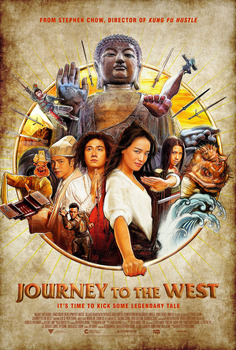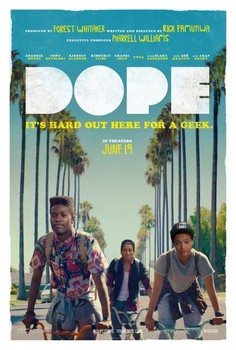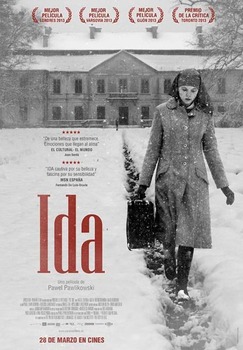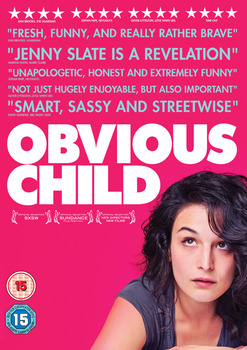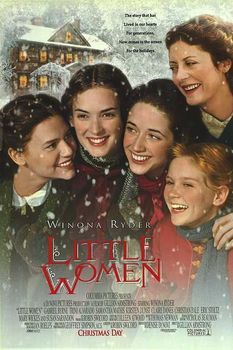 DePauw's Film Studies Film Series screens thought-provoking, critically acclaimed films throughout the academic year. The fall 2015 season includes:
Free admission


Little Women
WEDNESDAY, Sept. 2 | 7 P.M.
ASHLEY SQUARE CINEMAS
Little Women is the much-loved 1994 American drama directed by Gillian Armstrong, nominated for three Oscars. The screenplay, by Robin Swicord, is based on the Louisa May Alcott novel, focusing on the March sisters during and after the Civil War, as sister, Jo, finds her independence. With Wynona Ryder, Claire Danes, Christian Bale, Eric Stoltz, and Susan Sarandon. (DePauw will produce an opera by Mark Adamo based on the novel in the spring.) Cosponsored by the School of Music.
Trailer: https://www.youtube.com/watch?v=DKVlCwKtHr4
---
Obvious Child
WEDNESDAY, sept. 23 | 7 P.M.
ASHLEY SQUARE CINEMAS
Obvious Child is a "totally unexpected" romantic comedy written and directed by Gillian Robespierre (2014), starring comedienne Jenny Slate, Jake Lacy, Gaby Hoffmann and David Cross. It follows Donna (Jenny Slate), a stand-up comedian, who after a drunken one-night stand finds out she's pregnant and decides to have an abortion—tackling this controversial subject with maturity, honest and wit. The film premiered at the 2014 Sundance Film Festival as part of its NEXT section and won the Red Crown Producer's Award. Cosponsored by DePauw Women's, Gender and Sexuality Studies and the Women's Center.
Trailer: https://www.youtube.com/watch?v=r2GN3wdfqbA
---
ida
WEDNESDAY, oct. 14 | 7 P.M.
ASHLEY SQUARE CINEMAS
Winner of the 2015 Oscar for Best Foreign Language Film of the Year (the first Polish film to do so), and garnering another nomination for Best Cinematography, Ida is a Polish drama directed by Pawel Pawlikowski, written by Pawlikowski and Rebecca Lenkiewicz. Anna, a young novitiate nun in 1960s Poland, is on the verge of taking her vows when she discovers a dark family secret dating back to the years of the Nazi occupation. Cosponsored by the Prindle Institute (The Anne Prindle Johnson and David S. Johnson Speaker Fund).
Trailer: https://www.youtube.com/watch?v=oXhCaVqB0x0
---
Seymour: An Introduction
WEDNESDAY, nov. 4 | 7 P.M.
ASHLEY SQUARE CINEMAS
The 2014 documentary by Ethan Hawke, Seymour: An Introduction, introduces us to Seymour Bernstein (who will be present at our screening and post-film discussion), a virtuoso pianist, veteran New Yorker, and true original who gave up a successful concert career to teach music. In this wonderfully warm, witty, and intimate tribute from his friend, Ethan Hawke, Seymour shares unforgettable stories from his remarkable life and eye-opening words of wisdom, as well as insightful reflections on art, creativity, and the search for fulfillment. It's a "poignant guide to life" (Indiewire) and an engaging exploration on the dedication, perseverance, and fortitude essential to creating both art and a rewarding life. An ArtsFest: Art & Transformation event cosponsored by DePauw School of Music.
A post-film forum will immediately follow the screening in the Emison Lobby, and feature Seymour Bernstein, moderated by 1973 DePauw alum, Pulitzer Prize winning author, and New York Times columnist James Stewart.
Trailer: https://www.youtube.com/watch?v=oCOM3wMqoHg
---
Journey to the West: Conquering the Demons
WEDNESDAY, nov. 18 | 7 P.M.
ASHLEY SQUARE CINEMAS
Based on one of the Four Great Classical Novels of Chinese literature of the same name, Stephen Chow's 2013 Journey To The West: Conquering the Demons is an action comedy remake following the misadventures of a Buddhist monk as he makes a pilgrimage from China to India. It is the highest grossing Chinese-language film of all time. Cosponsored by DePauw Asian Studies.
Trailer: https://www.youtube.com/watch?v=VdtvtYpfg_s
---
DOpe
WEDNESDAY, dec. 9 | 7 P.M.
ASHLEY SQUARE CINEMAS
A 2015 coming of age comedy/drama for the post hip hop generation. Written and directed by Rick Famuyiwa; featuring four new original songs by Pharrell Williams; nominated for the Grand Jury Prize at Sundance. Malcolm is a geek, carefully surviving life in a tough neighborhood in The Bottoms, California filled with gangsters and drugs dealers, while juggling his senior year of college applications, interviews and the SAT. A chance invitation to a big underground party leads Malcolm and his friends into a gritty adventure, where he transforms from a geek, to being dope, to ultimately being himself. Cosponsored by AAAS and the Office of Multicultural Affairs.
Trailer: https://www.youtube.com/watch?v=strEm9amZuo