Film Studies Series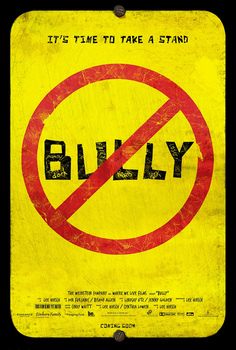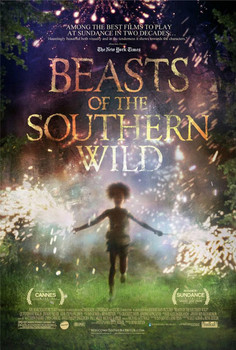 DePauw's Film Studies Series screens a series of thought-provoking, critically acclaimed films throughout the academic year. The spring 2013 season includes:
Spring 2013
BULLY (2011)
April 15 - 7:30 P.M. - ASHLEY SQUARE CINEMAS
Over 13 million American kids will be bullied this year, making it the most common form of violence experienced by young people in the nation. The new documentary film Bully, directed by Sundance and Emmy-award winning filmmaker, Lee Hirsch, brings human scale to this startling statistic, offering an intimate, unflinching look at how bullying has touched five kids and their families. Bully is a beautifully cinematic, character-driven documentary. Filmed over the course of the 2009/2010 school year, the film opens a window onto the pained and often endangered lives of bullied kids, revealing a problem that transcends geographic, racial, ethnic and economic borders.
REBECCA (1940)
MARCH 11 - 7:30 P.M. - ASHLEY SQUARE CINEMAS
Alfred Hitchcock's first American feature features Lawrence Olivier, Joan Fontaine, Judith Anderson, and the great George Sanders in an adaptation of Daphne Du Maurier's 1938 gothic novel of the same name. Fonatine plays the young, naïve second wife of Maxim de Winter (Olivier), whose first wife, Rebecca, died mysteriously. The lingering memory of Rebecca haunts not only Maxim, but also his new wife, and Mrs. Danvers (Anderson) who adored her. The film was nominated for 11 Academy Awards and won for Best Picture and Best Cinematography. Rebecca endures as one of Hitchcock's masterpieces and remains a glorious example of Hollywood's finest days.
BEASTS OF THE SOUTHERN WILD (2012)
FEBRUARY 11 - 7:30 P.M. - ASHLEY SQUARE CINEMAS
In a forgotten but defiant bayou community cut off from the rest of the world by a sprawling levee, a six-year-old girl exists on the brink of orphanhood. Buoyed by her childish optimism and extraordinary imagination, she believes that the natural world is in balance with the universe until a fierce storm changes her reality. Desperate to repair the structure of her world in order to save her ailing father and sinking home, this tiny hero must learn to survive unstoppable catastrophes of epic proportions. A.O. Scott of the New York Times calls the film "A blast of sheer, improbable joy."
Fall 2012
CHICO AND RITA (2010)
Sunday, August 26 - 6 p.m. - PCCM, Watson Forum
Oscar®-winning director Fernando Trueba (The Age of Beauty) and famous artist Javier Mariscal, have teamed up to make Chico & Rita, an animated love story starring the music, culture and people of Cuba. Chico is a dashing piano player and Rita is an enchanting and beautiful Havana nightclub singer. When they meet, the sparks fly and they fall madly in love. An epic romance unfolds as the pair travels the glamorous stages of 1940s/1950s Havana, New York City, Las Vegas, Hollywood and Paris. Presented as part of the Spanish Film Club series and with generous support from the School of Music.
ALASKALAND (2012)
Tuesday, October 9 - 7:30 p.m. - UB Ballroom
DePauw alum, Chinonye Chukwu ('07) will present her first feature film in person. After a tragic accident, Chukwuma, an Alaskan-raised Nigerian, is separated from his younger sister, Chidinma, who moves to Nigeria with their Uncle until she becomes of legal age. Two years later, the siblings reconnect to find their estrangement has created new personal and cultural frictions in ways that bring them closer to each other and their roots, as well as help them define what it means to be a Nigerian in Alaska.
NOSFERATU (1922)
Wednesday, October 31 - 7:30 p.m. - Green Center for the Performing Arts, Kresge Auditorium
One of legendary director F.W. Murnau's masterpieces, Nosferatu is the earliest surviving screen adaptation of Bram Stoker's Dracula. Almost destroyed by Stoker's widow because of copyright infringement, this film has lived on as the seminal moment in the cinematic history of vampires. Roger Ebert once wrote of the film: "To see F.W. Murnau's Nosferatu is to see the vampire movie before it had really seen itself. Here is the story of Dracula before it was buried alive in clichés, jokes, TV skits, cartoons and more than 30 other films. The film is in awe of its material. It seems to really believe in vampires."
ON THE WATERFRONT (1954)
Monday, November 12 - 7:30 p.m. - Ashley Square Cinemas
Elia Kazan's classic, award-winning, controversial film is concerned with the problems of trade unionism, corruption and racketeering in the world of New York's waterfront docks, where workers struggled to make ends meet under the control of hard-knuckled, mob-run labor unions. The story paralleled director Elia Kazan's admissions before the House Un-American Activities Commission (HUAC) two years earlier (in 1952) as a 'friendly' witness regarding his one-time membership in the Communist party and the naming of others as sympathizers. Kazan attempted to vindicate himself politically with this semi-autobiographical film. One of Marlon Brando's greatest performances.