Film Studies Film Series and Events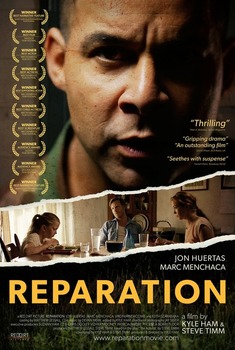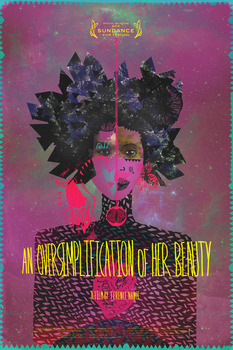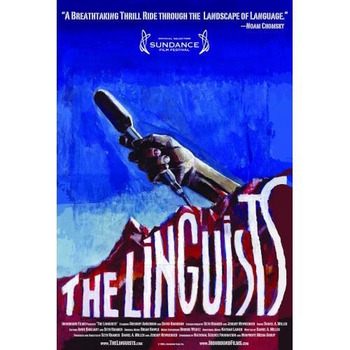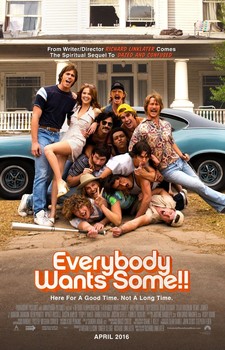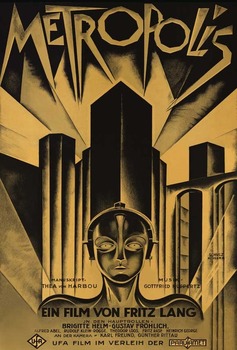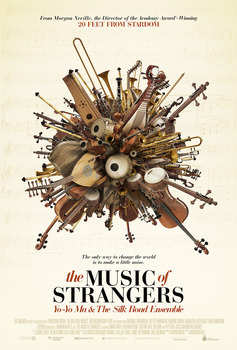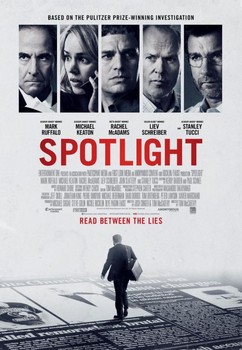 DePauw's Film Studies Film Series screens thought-provoking, critically acclaimed films throughout the academic year. The fall 2016 season includes:
Free admission


reparation
Sunday, sept. 4 | 7 P.M.
ASHLEY SQUARE CINEMAS
Reparation, directed by DePauw alum Kyle Hamm, and co-written by Hamm and DePauw Communication and Theatre/Film Studies Professor Steve Timm is coming home to Ashley Square for its premiere event. A troubled Air Force veteran finds clues to his buried memories in his daughter's art, while confronted by a stranger looking for answers of his own.
This is a special premiere screening on Sept. 4 to meet the filmmakers and cast. Regular screenings continue through Sept. 8 at 7 p.m.
---
Carol
wednesday, sept. 14 | 7 P.M.
ASHLEY SQUARE CINEMAS
Nominated for six Oscars, 2016; Therese Belivet (Rooney Mara) spots the beautiful, older, elegant Carol (Cate Blanchett) perusing the doll displays in a 1950s Manhattan department store. The two women develop a fast bond that becomes a love with complicated consequences. Co-sponsored by DePauw Intercultural Life and the DePauw Women's Center.
---
an oversimplification of her beauty
- post-film discussion with the filmmaker
tuesday, SEPT. 27 | 7 P.M.
ASHLEY SQUARE CINEMAS
Executive produced by Jay-Z, Terence Nance's dazzling, delightful and explosively creative debut utilizes a mix of live action and animation to tell the story of a relationship between Terence and a lovely young woman as it teeters between the platonic and romantic. Co-sponsored by AAAS, DePauw Intercultural Life, DePauw Art and Art History Department, DePauw Academic Affairs, Media Fellows, the Pulliam Center for Contemporary Media, and the DePauw Public Occasions Committee.
A pre-event for DePauw Dialogue. A post-film discussion with the filmmaker will take place at the Emison Building Lobby.
---
The linguists
thursday, oct. 6 | 7 P.M.
peeler art center, auditorium
In this 2008, Emmy-nominated documentary, director Seth Kramer follows a pair of language scholars as they journey through rugged lands in order to find isolated civilizations and hear rare tongues. The linguists, who speak a combined two dozen languages themselves, go to Siberia to listen to a language that will likely disappear in the next few decades. They trek to India to explore how English colonists altered the nation's culture, and they visit the American Southwest to talk with Native Americans.
---
everybody wants some
wednesday, oct. 12 | 7 P.M.
ASHLEY SQUARE CINEMAS
In this loose and hilarious follow-up to Boyhood, a group of college baseball players navigate their way through the freedoms and responsibilities of unsupervised adulthood. Directed by Richard Linklater.
A post-film discussion on masculinity and coming of age, with Film Studies professor Matthew Herbertz, at the Emerson Room at the Inn at DePauw.
---
metropolis
wednesday, nov. 2 | 7 P.M.
green center for the performing arts, kresge auditorium
The classic 1927 silent film, with live organ music by John Schwandt. In a futuristic city sharply divided between the working class and the city planners, the son of the city's mastermind falls in love with a working class prophet who predicts the coming of a savior to mediate their differences. Directed by Fritz Lang. Co-sponsored by the DePauw Performing Art Series. An ArtsFest: Art & Utopia event.
---
the music of strangers
wednesday, nov. 9 | 7 p.m.
ashley square cinemas
In this 2016 documentary, filmmaker Morgan Neville profiles cellist, Yo-Yo Ma, and other international artists of The Silk Road Project (an eclectic group of musicians who tour worldwide), as they discuss their philosophies on music and culture. Co-sponsored by the DePauw School of Music.
---
spotlight
wednesday, nov. 30 | 7 P.M.
ASHLEY SQUARE CINEMAS
The true story of how the Boston Globe uncovered the massive scandal of child molestation and cover-up within the local Catholic Archdiocese, shaking the entire Catholic Church to its core. Directed by Tom McCarthy, screenplay by Tom McCarthy and Josh Singer, starring Mark Ruffalo, Michael Keaton, and Rachel McAdams, winning 2016 Oscars for Best Motion Picture 2016 and Best Original Screenplay. Co-Sponsored by the Douglas I. and Ann U. Smith Endowed Fund for Ethics (at the Prindle Institute).
A post-film discussion with Eugene S. Pulliam Distinguished Visiting Professor of Journalism, Miranda Spivack, an editor and reporter for the Washington Post, will follow at the Emerson Room at the Inn.