Film Studies Film Series and Events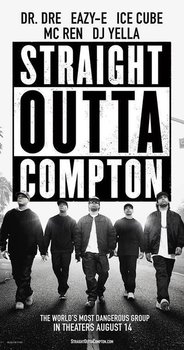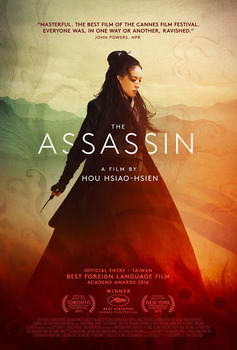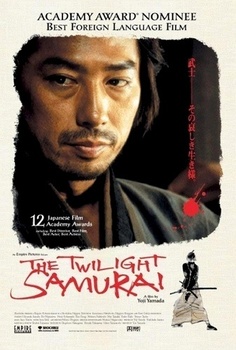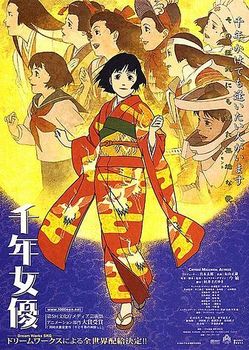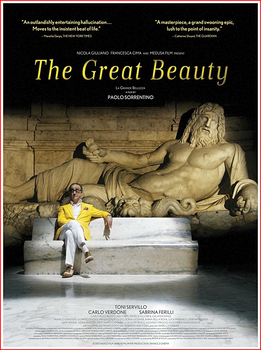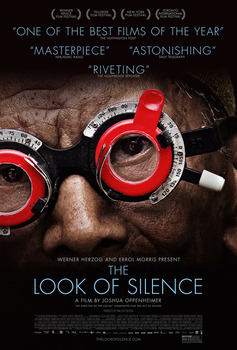 DePauw's Film Studies Film Series screens thought-provoking, critically acclaimed films throughout the academic year. The spring 2016 season includes:
Free admission


STRAIGHT OUTTA COMPTON
FEB. 10 | 7 P.M.
ASHLEY SQUARE CINEMAS
The group NWA emerges from the mean streets of Compton in Los Angeles, California, in the mid-1980s and revolutionizes Hip Hop culture with their music and tales about life in the hood. With O'Shea Jackson Jr. Corey Hawkins, and Jason Mitchell. Co-sponsored by AAAS and the Office of Multicultural Affairs.
---
THE ASSASSIN
FEB. 24 | 7 P.M.
ASHLEY SQUARE CINEMAS
Nominated for the coveted Palm d'Or at the Cannes Film Festival and winning Best Director for renowned Taiwanese director, Hou Hsiao-Hsien, this visually stunning film takes place during the ninth century when a general's young daughter is kidnapped and trained to become an exceptional assassin. When she doesn't execute a mission, she is ordered to kill her betrothed, forcing her to choose between love, family and the assassins. Co-sponsored by DePauw's Asian Studies Program.
---
TWILIGHT SAMURAI
MARCH 2 | 6:30 P.M.
ASHLEY SQUARE CINEMAS
A post-film speaker event will be held in the Emerson Room at the Inn at DePauw.
Nominated for an Oscar for Best Foreign Language Film in 2002. In 1860s Japan, samurai Seibei (Hiroyuki Sanada) lives in a rural village with his mother and daughters, where he is stuck working as a bookkeeper rather than a warrior. Disillusioned by his position in society and the death of his wife, Seibei finally is stirred from his malaise by the arrival of Tomoe (Rie Miyazawa), a woman he loved as a child. His feelings for her are still strong, but the burdens of family, career and social standings could keep Seibei from following his desires. Co-sponsored by DePauw's Asian Studies Program. Dr. Sayoko Sakakibara will speak afterwards on the film from an historian's perspective.
---
Millennium Actress

SCREENING:
march 30 | 7 P.M.
julian science center, auditorium
Directed by Satoshi Kon (Paprika, 2006), Millennium Actress is a critically acclaimed anime released in 2001.The film also won the Grand Prize at the Japan Agency of Cultural Affairs Media Arts Festival, an honor shared that year with Hayao Miyazaki's Spirited Away. The plot explores the blurring of reality and cinema through the examination of the life of a retired film actress. Loosely based on the lives of two real-life Japanese actresses, Setsuko Hara and Hideko Takamine, the film places women of the arts at center stage.
ASSOCIATED TALK:
Painting in Between: Gender and Modernity in the Japanese Literati Art of Okuhara Seiko (1837-1913)
BY YURIKA WAKAMATSU, DOCTORAL CANDIDATE, HARVARD UNIVERSITY
march 29 | 4:15 p.m.
peeler art center, AUDITORIUM
---
LA GRANDE BELLEZZA
APRIL 13 | 7 P.M.
ASHLEY SQUARE CINEMAS
A speaker event will be held on April 14.
"The Great Beauty" is a 2013 Italian film co-written and directed by Paolo Sorrentino, screened in competition for the Palme d'Or at the 2013 Cannes Film Festival and won the 2014 Academy Award for Best Foreign Language Film. In the film, Jep Gambardella has seduced his way through the lavish nightlife of Rome for decades, but after his 65th birthday and a shock from the past, Jep looks past the nightclubs and parties to find a timeless landscape of absurd, exquisite beauty. Co-sponsored by Academic Affairs and DePauw's English and History departments. Dr. Andrea Gatti, Department of Philosophy at Universitá degli Studi di Ferrara, will speak on the film on Thursday, April 14 at 4 p.m. in Peeler Auditorium.
---
THE LOOK OF SILENCE
ASHLEY SQUARE CINEMAS
A post-film discussion will be held in the Emerson Room at The Inn at DePauw.
The companion piece to his Oscar-nominated The Act of Killing, Joshua Oppenheimer's acclaimed 2015 documentary follows a family that survived the 1960's genocide in Indonesia, and their son who confronts his brother's murderers. The Guardian calls it "Piercingly and authentically horrifying." "Stunning," writes Variety, '…with crushing emotional impact." Co-sponsored by the Douglas I. and Ann U. Smith Endowed Fund for Ethics (at the Prindle Institute) and DePauw's Conflict Studies Program.