Film Studies Film Series and Events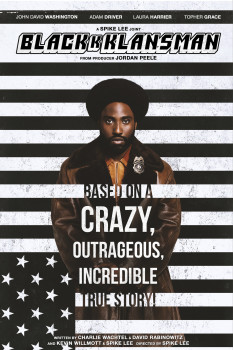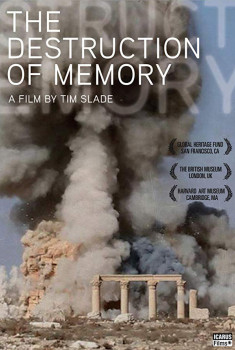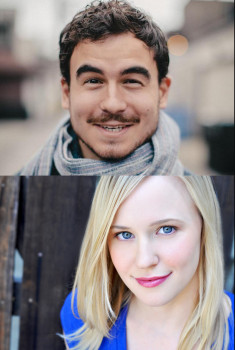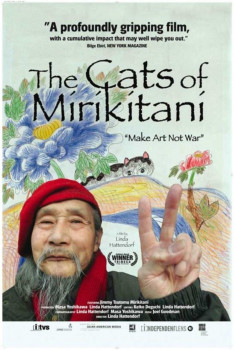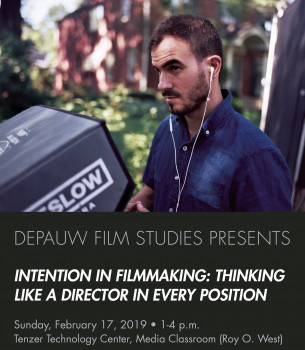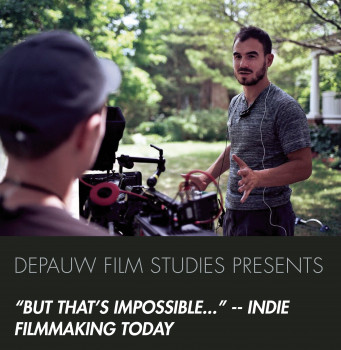 DePauw's Film Studies Film Series screens thought-provoking, critically acclaimed films throughout the academic year. The spring 2019 season includes:
Free admission
BlacKkKlansman (2018)
Wednesday, Feb. 20 | 7 P.M.
Film screening and talk back
Peeler art center, auditorium
From visionary filmmaker Spike Lee comes the incredible true story of an American hero. It's the early 1970s, Ron Stallworth (John David Washington) becomes the first African-American detective on the Colorado Springs Police Department, but his arrival is greeted with skepticism and open hostility by the department's rank and file. Undaunted, Stallworth resolves to make a name for himself and a difference in his community, setting out on a dangerous mission: to pose as an extreme racist, infiltrate and expose the Ku Klux Klan. Once inside, Stallworth's colleague, Flip Zimmerman (Adam Driver), poses as Ron in face-to-face meetings with members of hate group, gaining insider's knowledge of a deadly plot.
---
The Destruction of Memory (2016)
Tuesday, Mar. 12 | 7 P.M.
Peeler art center, auditorium, with filmmaker Q&A
Directed by acclaimed filmmaker Tim Slade and narrated by Tony Award-winning actress Sophie Okonedo, this powerful documentary proposes hope: As crimes of cultural destruction are increasingly reported, perpetrators can be brought to justice and awareness can grow. Increasingly, the power of modern technology can be harnessed to document, protect, and to play a role in the rebuilding process. The Destruction of Memory introduces heroes who risked their lives to protect not their cultural identity, safeguarding an invaluable record of who we are. It uses meticulous research and compelling interviews to examine how and why cultural destruction has happened, and how the work to protect, salvage and rebuild can respond.
---
Film Studies presents Filmmaker/alum Alex Thompson'12 and Screenwriter/actor Kelly O'Sullivan
Wednesday, Mar. 20 | 7 P.M.
Peeler art center, auditorium
with Q & A and sneak peek of current projects
A graduate of DePauw, with an MFA in film directing from DePaul, Thompson recently made the New City's Film 50 list of "Chicago's Screen Gems." He's created numerous short and feature films as director, screenwriter and/or producer including Irene & Marie starring Olympia Dukakis, Calumet starring Austin Pendleton (Grand Jury Prize winner at the Rome International Film Festival), Our Father, and King Rat. He first cast Kelly O'Sullivan in his feature film Brother Sister in 2016. And in 2017, with O'Sullivan as both screenwriter and lead, Thompson directed feature film St. Francis, premiering at the 2019 SXSW Film Festival in March. As an actor, O'Sullivan was also a series regular on USA Network's Sirens, and most recently performed in Chicago's Steppenwolf Theatre production of BLKS.
---
Cats of Mirikitani (2006)
Wednesday, Apr. 3 | 7:30 P.M.
Peeler art center, auditorium
Talk with Professor Maki Kaneko, an art historian of Japan
Thursday, Apr. 4 | 4:15 p.m .
Peeler art center, auditorium
Red-beret-ed Jimmy Mirikitani is a feisty painter working and living on the street near the World Trade Center when 9/11 devastates the neighborhood. A nearby film editor, Linda Hattendorf, persuades elderly Jimmy to move in with her, while seeking a permanent home for him. The young woman delves into the California-born, Japan-raised artist's unique life that developed his resilient personality, and fuels his 2 main subjects: cats and internment camps. The documentarian films Jimmy's remarkable journey back into his incredible past. Co-sponsored by the DePauw Asian Studies Program and Art and Art History Department.
---
Filmmaking Workshop--"But That's Impossible…"--Indie Filmmaking Today
Tuesday, Mar. 5 | 4 P.M. - 7 P.M.
Pulliam Center for Contemporary Media, Watson Forum
Using real-world examples and anecdotes, students will take a 3-hour crash course from award-winning filmmaker/alum Alex Thompson ('10) in becoming an indie filmmaker. Drawing from the preproduction, production and post-production files of dozens of film projects, this workshop will introduce an unprecedented look behind the veil at what really makes an indie film tick. Students will leave this class with numerous templates and ideas for beginning (or continuing) their own indie adventures. Co-sponsored by the Pulliam Center for Contemporary Media, the Tenzer Technology Center, and the DePauw Public Occasions Committee. (A GOLD Commitment Explore Event.)
---
Filmmaking Workshop--360: Exploring the Possibilities of 360° and Immersive/Virtual Reality in Visual Storytelling
Sunday, Apr. 28 | 1 P.M. - 4 P.M.
Roy O. Library, Tenzer Technology Center, media classroom
This 3-hour workshop with filmmaker/alum Alex Thompson ('10) explores the limits and freedoms of visual storytelling using the Tenzer Technology Center's 360° cameras. Content screened will include examples from the work of Pulitzer Prize-winning journalist/alum Ben Solomon ('10). After a short primer and pitch session, students will be divided into teams to shoot 2-minute short 360° films. These will be screened on the Tenzer Center video wall and discussed in class. Co-sponsored by the Tenzer Technology Center, the Pulliam Center for Contemporary Media, and the DePauw Public Occasions Committee. (A GOLD Commitment Explore Event.)
---