Film Studies Film Series and Events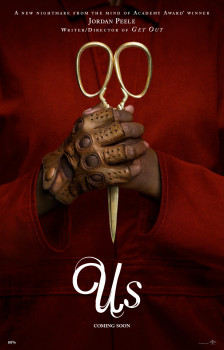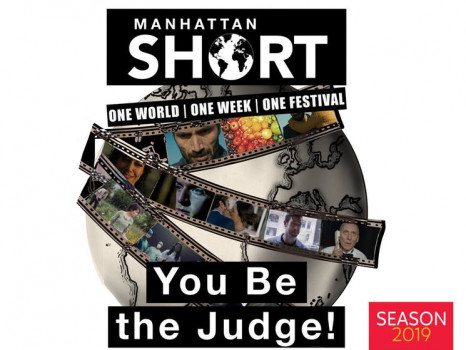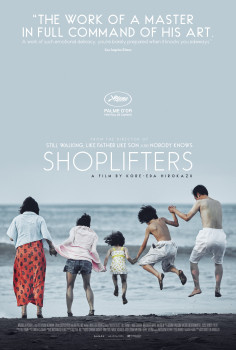 DePauw's Film Studies Film Series screens thought-provoking, critically acclaimed films throughout the academic year. The Fall 2019 season includes:
Free admission
Us (2019)
Friday, September 6th at 8pm (DePauw After Dark)
Screening and discussion
Screening: PEELER Art Center AUDitorium
Post-Film PANEL Discussion at the Justin and Darriane Christian Center for Diversity and Inclusion
Sponsored by Campus Life's DePauw After Dark Program
Jordan Peele brings us his newest cultural commentary in another horror film. Haunted by an unexplainable and unresolved trauma from her past and compounded by a string of eerie coincidences, Adelaide Wilson feels her paranoia elevate to high-alert as she grows increasingly certain that something bad is going to befall her family. After spending a tense beach day with their friends, the Tylers (Emmy winner Elisabeth Moss, Tim Heidecker, Cali Sheldon, Noelle Sheldon), Adelaide and her family return to their vacation home. When darkness falls, the Wilsons discover the silhouette of four figures holding hands as they stand in the driveway. Us pits an endearing American family against a terrifying and uncanny opponent: doppelgängers of themselves.
https://www.youtube.com/watch?v=hNCmb-4oXJA


---
The 22nd Annual MANHATTAN SHORT Film Festival
Tuesday, October 1st at 7pm
Ashley Square Cinema

Friday, October 4th at 6pm
Putnam County Public Library

Co-sponsored by the Putnam County Public Library
ONE WORLD - ONE WEEK - ONE FESTIVAL: Watch the shorts--and cast your vote!
Between September 26 to October 6, 2019, over 100,000 film lovers in over 350 cities across six
continents gather for one reason...to view and vote on the Finalists' Films in the 22nd Annual
MANHATTAN SHORT Film Festival. It's not a touring Festival; rather, it is an instantaneous celebration that occurs simultaneously across the globe, bringing great films and great artists to great venues and allowing the audiences to select their favorites. All films selected in MANHATTAN SHORT 2019, will be eligible to enter the Oscars in 2020, via the MANHATTAN SHORT Oscar Qualifying Screenings at Los Feliz 3 Cinemas in the county of Los Angeles.


---
Shoplifters (2018)
Wednesday, October 30th at 7pm
Peeler Art Center Auditorium
Co-sponsored by DePauw Asian Studies Program As Part of its 30th Anniversary Celebration
On the margins of Tokyo, a dysfunctional band of outsiders is united by fierce loyalty and a penchant for
petty theft. When the young son is arrested, secrets are exposed that upend their tenuous, below-the-
radar existence. Shoplifters premiered in 2018 at the Cannes Film Festival, where it went on to win
the Palme D'Or. Shoplifters also won three Mainichi Film Awards, including Best Film, and the Asia Pacific Screen Award for Best Feature Film, and was nominated for the Academy Award for Best Foreign Language Film and the Golden Globe Award for Best Foreign Language Film.
https://www.youtube.com/watch?v=9382rwoMiRc