Film Studies Film Series and Events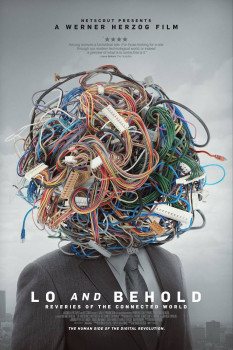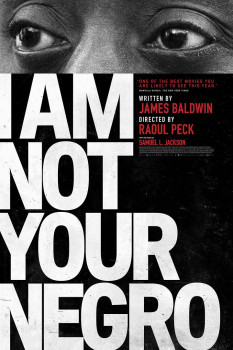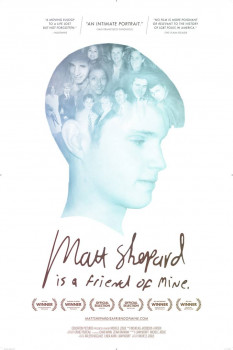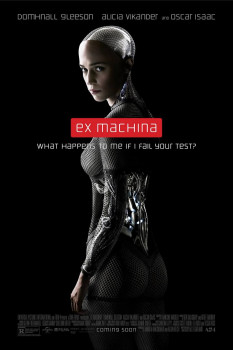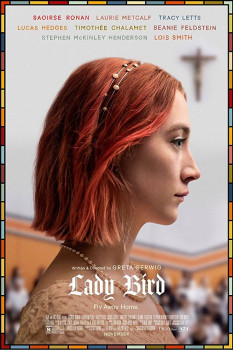 DePauw's Film Studies Film Series screens thought-provoking, critically acclaimed films throughout the academic year. The fall 2018 season includes:
Free admission
lo and behold, reveries of the connected world (2016)
thursday, aug. 30 | 7 P.M.
kresge auditorium, gcpa
In this 2016 documentary, acclaimed filmmaker Werner Herzog examines the past, present and future of the Internet and how it affects human interaction and modern society. The Washington Post calls it: "Thoughtful, searching and wonderfully moving..." One of DePauw's 2018 "Common Read" events, the film screening will be followed by a discussion forum hosted by Pullium Center director Jonathan Nichols-Pethick, English and Film Studies professor Angela Flury, and Prindle Institute director Andrew Cullison. The screening/forum are co-sponsored by the Pulliam Center for Contemporary Media, the Prindle Institute for Ethics, the Tenzer Technology Center, and the DePauw Film Studies, Computer Science, and English departments.
---
i am not your negro (2015)
Tuesday, Sept. 25 | 7 P.M.
Peeler art center, auditorium
This Academy Award nominated documentary envisions the book James Baldwin never finished. It is a radical narration about race in America, using the writer's original words, as narrated by actor Samuel L. Jackson. Alongside a flood of rich archival material, the film draws on Baldwin's notes on the lives and assassinations of Medgar Evers, Malcolm X, and Martin Luther King Jr. to explore and bring a fresh and radical perspective to the current racial narrative in America. Q&A led by Professor Angela Flury of the English Department immediately following the film. Free and open to the public.
---
matt shepard is a friend of mine (2014)
monday, october 8 | 7 P.M.
thompson recital hall, GCPA
On the night of October 6, 1998, two men lured Matthew Shepard, a gay freshman at the University of Wyoming, from a bar in Laramie, WY. He was kidnapped and driven to a field where he was tortured, tethered to a fence and left to die. Never regaining consciousness, Matthew succumbed to severe injuries from the attack and died on October 12, 1998. A much-needed dialogue about hate crimes and intolerance against the LGBT community began, setting the stage for the landmark Matthew Shepard and James Byrd Jr. Hate Crimes Prevention Act, which President Barack Obama signed into law in 2009.
While we've come a long way in the last fifteen years, LGBT inequality and hate crimes are still with us today. Framed through a very personal lens, Matt Shepard is a Friend of Mine tells a universal story that highlights the responsibility we each carry to make sure young people around the world are not at risk of falling victim to hate crimes. The documentary follows director Michele Josue, a close friend of Matt's, as she travels to pivotal locations in Shepard's life, interviewing other friends and family members, and gaining insight into the beautiful life and devastating loss of Matthew Shepard. Co-sponsored by the DePauw School of Music.
---
ex machina (2015)
tuesday, october 30 | 7 p.m.
Ashley square cinema
In this Academy Award winning science fiction thriller, Caleb (Domhall Gleeson), a 26 year old programmer at the world's largest internet company, wins a competition to spend a week at a private mountain retreat belonging to Nathan (Oscar Isaac), the reclusive CEO. When Caleb arrives at the remote location, though, he finds that he will have to participate in a strange and fascinating experiment in which he must interact with the world's first true artificial intelligence, housed in the body of a beautiful robot girl (Alicia Vikander). Free and open to the public.
---
lady bird (2017)
wednesday, november 14 | 7:30 P.M.
ashley square cinema
Christine "Lady Bird" MacPherson (Saoirse Ronan) is a high school senior from the "wrong side of the tracks." She longs for adventure, sophistication, and opportunity, but finds none of that in her Sacramento Catholic high school. This Academy Award nominated film focuses on the title character's senior year in high school, including her first romance, her participation in the school play, her relationship with her mother (Laurie Metlcalf) and most importantly, her applying for college. Free and open to the public.