Film Studies Film Series and Events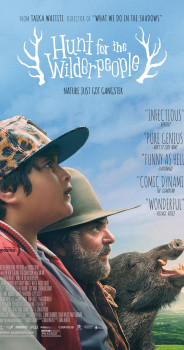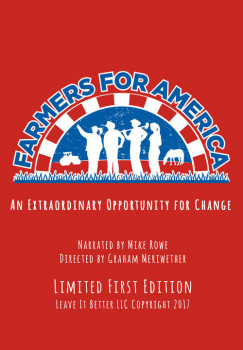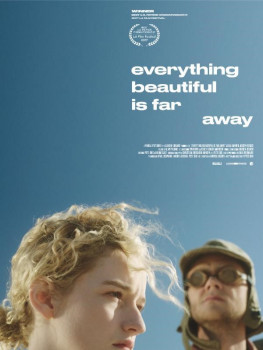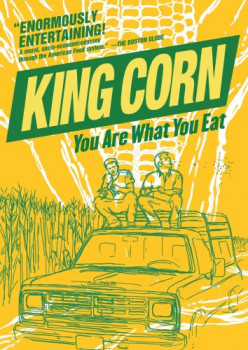 DePauw's Film Studies Film Series screens thought-provoking, critically acclaimed films throughout the academic year. The spring 2018 season includes:
Free admission
Hunt for the Wilderpeople (2016)
monday, feb. 12 | 4:15 P.M.
Peeler art center, auditorium
This rollicking New Zealand action comedy is directed by Taika Waititi (Thor: Ragnarok), who leveraged its international success to become a Hollywood sensation. It centers on Ricky (Julian Dennison), a problem child from the city taken in by country folk. After some adjustment, things go reasonably well for Ricky, but his adoptive Uncle Hector (Sam Neill) remains resistant to the change. A subsequent unexpectedly tragic and hilarious series of events sparks a confrontation with Child Services that rapidly escalates to epic proportions.
---
Farmers for America (2017)
wednesday, march 21 | 6:30 p.m.
Ashley square cinema
Q&A with Matthew Keener (one of the film's featured farmers), local farmer Beth Tharp (Legan Livestock and Grain) and Amber Epsey (also featured in the film) immediately after the film in the Emerson Room at the Inn at DePauw.
This documentary traces the extraordinary changes coming to America's food system as more consumers flock to farmers' markets, embrace farm-to-table lifestyles, and insist on knowing from where their food originates. At the center are the farmers, young and old, who provide the spirit and energy to bring urban and rural America together over what both share in common: our food. With the average age of today's farmer at 60, and rural America losing population as the cost of land and equipment soars, this film reveals the people waiting to take their place, the practices they're championing, and the obstacles they must overcome. Co-sponsored by Greencastle Mayor Bill Dory's office and the Ullem Campus Farm and Center for Sustainability.
---
Everything Beautiful is Far Away (2017)
wednesday, april 4 | 4:15 P.M.
PEELER ART CENTER, AUDITORIUM
Q&A with screenwriter and director Pete Ohs immediately after the film
Written and directed by alumnus Pete Ohs ('05), this science fiction fantasy film centers on an unlikely trio: a lonely man, his robot-head companion, and a determined young woman. The three team up to navigate the harsh desert in search of a mythical lake that could be their key to survival on an otherwise barren planet. The film garnered the U.S. Fiction Cinematography Award at the 2017 L.A. Film Festival. Co-sponsored by the Department of Computer Science and DePauw Public Occasions.
---
King Corn (2007)
wednesday, april 11 | 7 p.m.
Ashley Square Cinema
This documentary is about two friends, one acre of corn, and the subsidized crop that drives our fast-food nation. In the film, Ian Cheney and Curt Ellis, best friends from college on the east coast, move to the heartland to learn where their food comes from. With the help of friendly neighbors, genetically modified seeds, and powerful herbicides, they plant and grow a bumper crop of America's most-productive, most-subsidized grain on one acre of Iowa soil. But when they try to follow their pile of corn into the food system, what they find raises troubling questions about how we eat—and how we farm. Ian Cheney will subsequently visit campus to give the Earth Week keynote address on April 17. Sponsored by the Environmental Fellows Program.