Information Technology Associates Program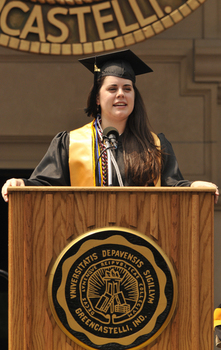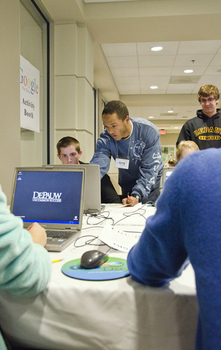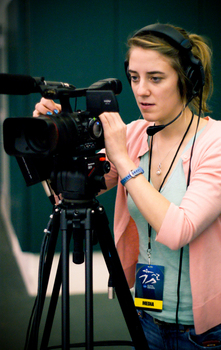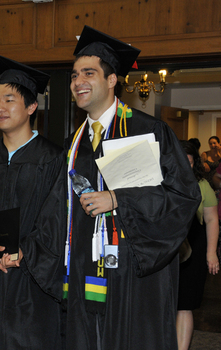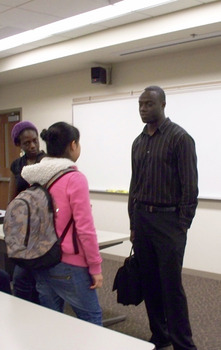 ITAP provides internship-quality opportunities for students to hone their technology and professional skills by working in selected on-campus jobs and projects involving technology. Through these experiences, ITAP interns gain valuable professional, communication, technology and leadership skills that will be essential to any career path, regardless of their major or area of study.
ITAP Key Points
ITAP is a highly selective internship program offering a singular experience that blends a traditional liberal arts education with cutting-edge experiential learning in an academic environment.
ITAP is for students with any major or career interest and presents opportunities for tailoring the experience to complement academic and professional goals.

Since they are provided training, ITAP interns are not expected to be computer experts, nor do they need to plan to be computer science majors.

After a training period, ITAP students apply for those jobs that interest them in academic or administrative departments across campus. ITAP on-campus internship examples include Digital Video Production Assistant, Campus Strategic Communications Intern, Digital Art Researcher, Smartphone Application Developer, Digital Music and Recording Specialist, among others.
In addition to their internships, interns participate in the ITAP Colloquia Series, a series of professional presentations focused on information technology's impact in the context of society, education, and business.

ITAP interns are paid and the work an average of 8-10 hours per week ($8.00 the first year and $8.50 subsequent years). These are paid positions, but students do not need to be eligible for work-study financial aid to participate in these jobs.
Interested in joining ITAP? Visit our application page.
@DePauwITAP on Twitter
---
ITAP students did a tour of the "Mediation" exhibit by new media artist Claudia Esslinger at Peeler. Learn more: http://t.co/ZWd7idp5E9
yesterday
Happening now through 12:30 p.m. PAWS for Stress! Meet comfort dog Bella & Scott from Counseling Services. Corner of College & Hanna.
yesterday
RT @DePauwAdmission: @DePauwITAP is a highly selective paid internship program with cutting-edge experiential learning. #DePauwFactFriday #DePauw
yesterday
Are you a current ITAP student interested in alumni mentoring? Register for the Oct. 6 Networking Etiquette session https://t.co/LG2wwjy1s9
2 days ago
BDL 25: The rise of Brad Stevens and his starless Celtics http://t.co/7UU2o9c1Ie via @YahooSports
2 days ago
Happening NOW through 2pm: the Career & Internship Fair! UB Ballroom & Lobby. Meet people, ask questions, collect info & discover options!
2 days ago
RT @WMPCareers: Hey @DePauwU students! Come visit us at the Career & Internship Fair tomorrow 10/1 from 11-2pm in the UB Ballroom! @hubbardcenter
2 days ago
Tomorrow: Career & Internship Fair, 11 a.m. - 2 p.m., UB Ballroom & Lobby. Check the @hubbardcenter site for info: http://t.co/2B7OORfbyM
3 days ago
Today: West Monroe Partners is facilitating a Technology Case Interview session at 8 p.m., GCPA 1202. For Jrs/Srs but open to all students.
4 days ago
45 years ago
45 years ago
45 years ago
45 years ago
45 years ago
45 years ago
45 years ago
45 years ago
45 years ago