Information Technology Associates Program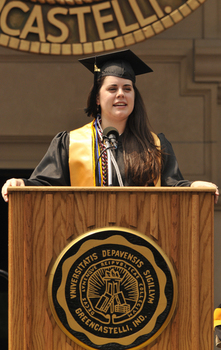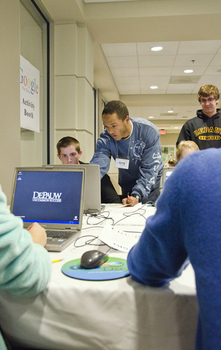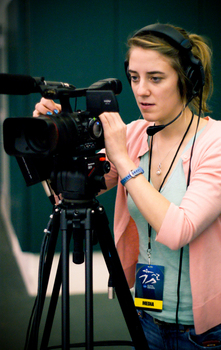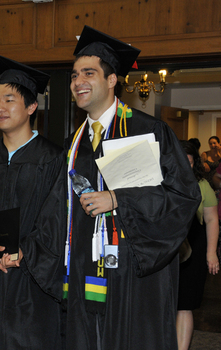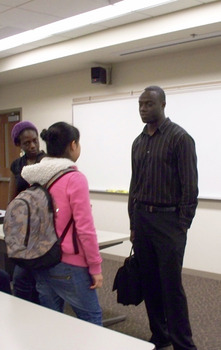 ITAP provides internship-quality opportunities for students to hone their technology and professional skills by working in selected on-campus jobs and projects involving technology. Through these experiences, ITAP interns gain valuable professional, communication, technology and leadership skills that will be essential to any career path, regardless of their major or area of study.
ITAP Key Points
ITAP is a highly selective internship program offering a singular experience that blends a traditional liberal arts education with cutting-edge experiential learning in an academic environment.
ITAP is for students with any major or career interest and presents opportunities for tailoring the experience to complement academic and professional goals.

Since they are provided training, ITAP interns are not expected to be computer experts, nor do they need to plan to be computer science majors.

After a training period, ITAP students apply for those jobs that interest them in academic or administrative departments across campus. ITAP on-campus internship examples include Digital Video Production Assistant, Campus Strategic Communications Intern, Digital Art Researcher, Smartphone Application Developer, Digital Music and Recording Specialist, among others.
In addition to their internships, interns participate in the ITAP Colloquia Series, a series of professional presentations focused on information technology's impact in the context of society, education, and business.

ITAP interns are paid and the work an average of 8-10 hours per week ($8.00 the first year and $8.50 subsequent years). These are paid positions, but students do not need to be eligible for work-study financial aid to participate in these jobs.
Interested in joining ITAP? Visit our application page.
@DePauwITAP on Twitter
---
$10 Million Gift for Technology Initiative Brings DePauw to 85% of $300 Million Campaign Goal - DePauw University https://t.co/Jnd44BDSX5
yesterday
ITAP is accepting applications for lateral entry through 5 p.m. Feb. 12. View ITAP Intern Stories here: https://t.co/kMH6OUKBoo
2 days ago
We're looking for academic achievers interested in working with technology in paid campus internships. Is that you? Apply for lateral entry!
3 days ago
RT @emmaseppala: "The will to succeed is important, but what's more important is the will to prepare." -Bobby Knight
3 days ago
ITAP Seniors make valuable contributions through campus internships. Learn how at the ITAP Senior Showcase April 13, 4-6 p.m. Julian Atrium.
4 days ago
RT @girlscouts: Find out how #GirlsWhoCode are making the world better one app at a time! https://t.co/s5M5sFk4m2
4 days ago
46 years ago
46 years ago
46 years ago
46 years ago
46 years ago
46 years ago
46 years ago
46 years ago
46 years ago