Jim Ibbotson '69 Among New Record Label's Flagship Artists
June 9, 2006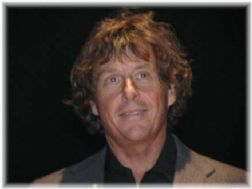 June 9, 2006, Greencastle, Ind. - Jim Ibbotson, a longtime member of the Nitty Gritty Dirt Band and 1969 graduate of DePauw University, is among the artists signed to a new record label, Tree Leaf Music. Additional flagship artists include "bluegrass/reggae band CX-1, and Jamaican roots group the Overtakers," reports Creative Loafing, a weekly newspaper in Atlanta. "Other potential additions include Perpetual Groove and Nappy Roots."
The new imprint will be "environmentally-friendly," according to Paul Diaz, owner of Tree Sound Studios. "One of the things that we're emphasizing is Earth-friendly, sustainable products, like recycled paper in the CDs, recyclable plastic, hemp clothing [for T-shirts]," he tells the publication. The first discs should hit the market in the fall.

Read the news item by clicking here.
Learn more about Jim Ibbotson in this previous story.
Back