Internships and Study Abroad Opportunities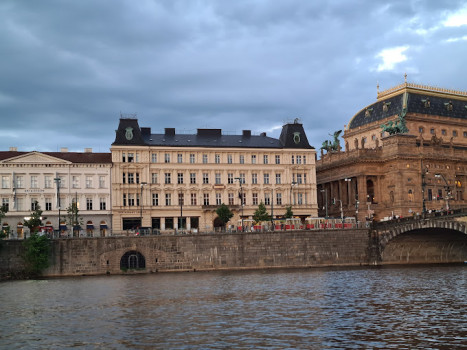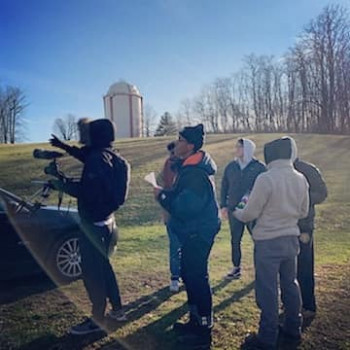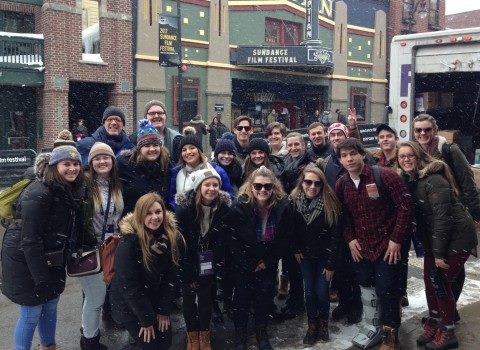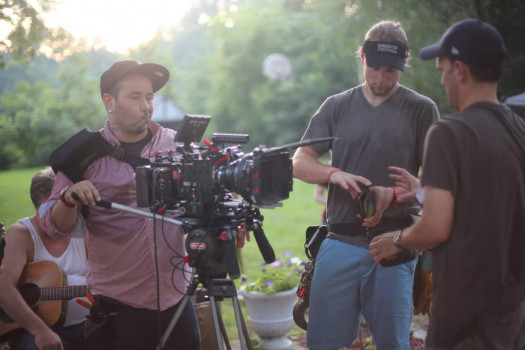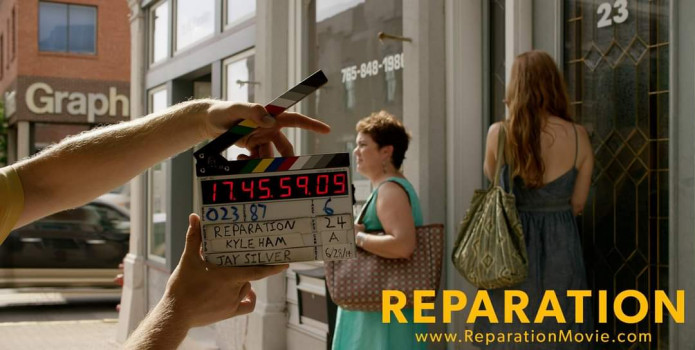 Students who major or minor in Film and Media Arts have many opportunities to get first-hand experience in film--both locally and globally.
The Hubbard Center offers students information about hundreds of extended studies possibilities. Listed below are a few opportunities -- industry internships, study abroad programs, combinations of both, and independent film -- which film and media students have engaged in most often.
Study Abroad
Study film in Prague (in English!). FAMU International (a part of the Film and TV School of the Academy of Performing Arts in Prague) was founded after World War II, in 1947. It is the fifth oldest film school in the world. Its graduates include many influential filmmakers and scriptwriters, many known within international contexts such as Oscar winners or laureates of international film festivals. It provides complete professional facilities from HDV, digital Beta cam and HDTV to 16 and 35mm facilities for students´ work.
The program lasts for five weeks, and students take two 4-5 credit classes (for 2017: one contemporary Irish cinema course, one digital filmmaking course taught by Frank Reid, from the National Film School), lots of excursions including a long weekend at the Galway Film Fleadh (the country's biggest film festival). Students live with Irish families. Scholarships are available.
Internships
Students have the opportunity to serve in a number of roles, including as a Film Submissions intern and an Operations Intern. These positions are instrumental in reviewing submissions for the festival and help provide logistical support throughout the planning phase leading up to the event.
Several students have found internships at Sundance, in a variety of roles, including internships in marketing, corporate relations, logistics and production.
Facets Internships are a great learning experience for anyone interested in event coordination, film, fundraising, writing, marketing, publicity, non-profit organizations & PR.
Independent Film Projects
A number of independent films are shot in the area by faculty, alumni, and outside producers. DePauw FLME student interns are on set in various capacities (such as production assistant, assistant camera, assistant sound, grip, gaffer, catering, script supervisor), learning on the job, making lifelong connections, and building their resumes.
OTHER OPPORTUNITIES
This festival needs volunteers each year to run their film festival at AMC Castleton & AMC Traders Point in Indianapolis. Each volunteer can work a certain number of hours and receive free vouchers in exchange for tickets to films. This is a great opportunity for students to get a taste of the independent film industry at little cost to them.