Family Weekend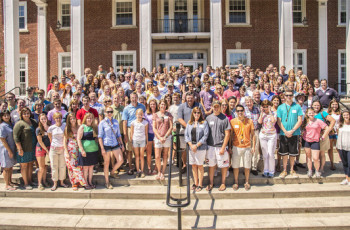 Fall Family Welcome Night: Virtual Meet & Greet with President Lori S. White, DePauw Parents Council and More!
Thank you for joining fellow families, friends and students as we kicked off the beginning of the school year with a virtual Fall Family Welcome Night!
We also want to thank DePauw University, Dr. President Lori S. White, and members of the DePauw Parents Council for sharing information about what is happening on campus and how DePauw parents can be involved.
---
DePauw Legacy Photo Collage
Normally, we would have invited alumni families and their current students to join us for an in-person legacy reception to celebrate the beginning of a new year and opening day at DePauw. While our normal celebrations were not able to take place due to COVID-19 health and safety considerations, we were still able to celebrate in the form of a virtual project. The legacy family photo collage can be found below. Thank you to our legacy families for participating!