Old Gold Weekend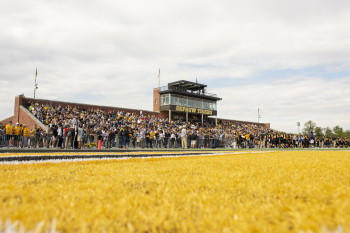 Old Gold Weekend has evolved since its origins in 1907 as a way to unify classes to a revamp in 1919, becoming the event that is it today as DePauw's version of homecoming.
We invite our alumni and friends to save the date for Old Gold Weekend 2022, taking place October 7 - 8.
Additional details will be shared later this summer.
We also invite our alumni and friends to explore the DePauw Athletics page, which will outline additional athletic contests taking place over the weekend.