Christian Clubs & Affiliates
DePauw University hosts multiple Christian affiliate groups which enhance religious life on our campus. These include:
Grounded, Co., home of Coffee and Christ ministry, is a nonprofit organization striving to unite the DePauw and Greencastle community through fellowship, service, and the message of Jesus Christ, making all who come feel loved and welcomed. We host Coffee and Christ every Tuesday night at 9-10pm and various monthly events to spread God's Word and build an atmosphere filled with celebration, worship, and love. Facebook
Tiger Catholic & Focus Missionaries
Tiger Catholic is a growing, thriving college community for all students who want to have a relationship with Jesus Christ. Tiger Catholic students live out the ideal for a community that is talked about in Acts Chapter 2 verse 42, growing in communion with bible studies and fellowship parties, living out Catholic Social Teaching by serving the poor, entering into the sacraments St. Paul's together, and letting all of it be rooted in our prayer with the Lord.
Website: https://depauwtigercatholic.wordpress.com/
Facebook
Missionaries posing with Father Hollowell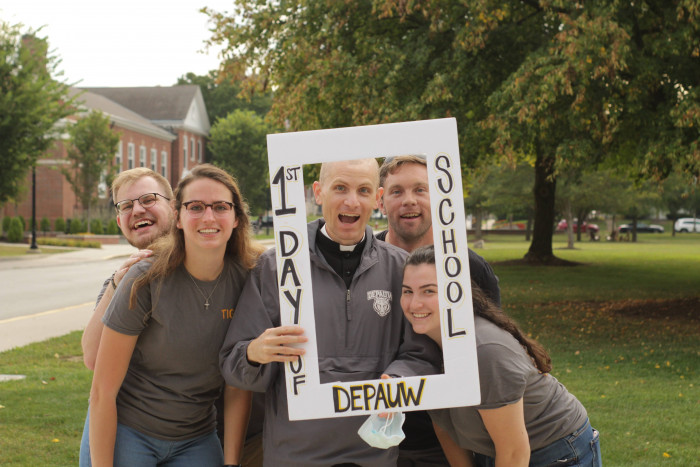 WyldLife
Our mission is to introduce high school and middle school kids to Jesus Christ and help them grow in their faith. We strive to form lasting friendships with kids in a mentor / friend type relationship. We lead "Campaigners" Bible studies as well as host "Club"- an hour of unpredictable fun with games, food, and a simple message about Jesus and His love.
The side benefit is that college students grow in their leadership skills as well as in their faith through these hands-on ministry opportunities with high school and middle school students!
Follow us on Instagram: wyldlife.greencastle
Facebook: Wyldlife Greencastle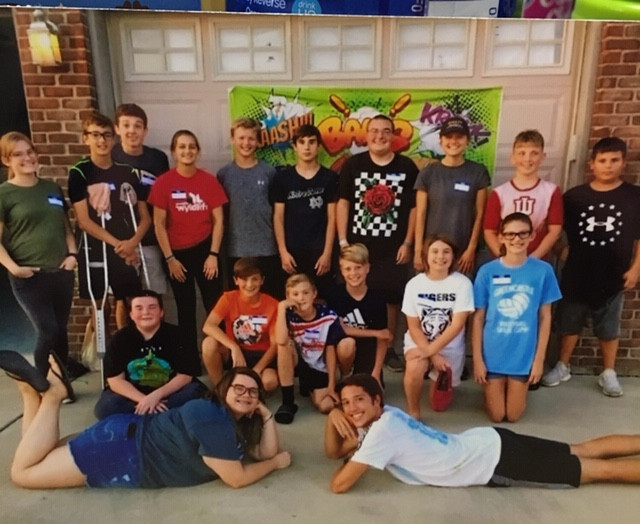 Young Life
You Were Made For This! Young Life College is a ministry that has its foundation built on Jesus Christ. We as a group of people want to be able to open handily offer an invitation to significance, community, and adventure! We host different gatherings throughout the semester and take trips together. An easy way to keep up with us is by following dpuyounglife on instagram. Young Life College is a part of the global non-profit organization called Young Life.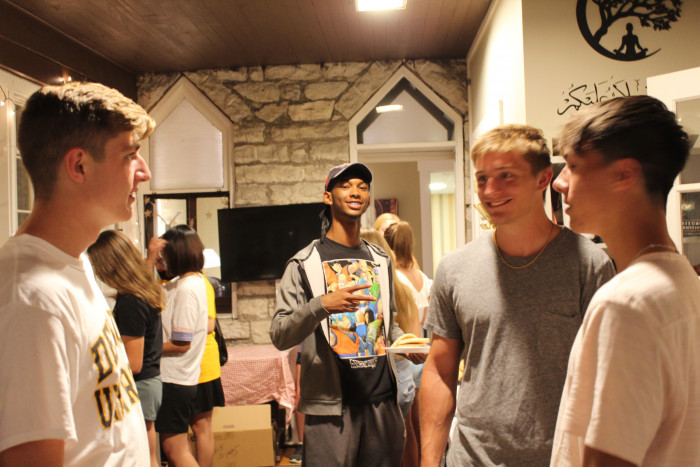 InterVarsity Greek
Welcome to the intersection of faith & Greek life. Greek InterVarsity exists to bring together the best of life in your fraternity/sorority with the best of following Jesus.
From resources for ministry to stories from fellow Greeks, Greek IV offers many ways to learn about how to live as a Christian in the Greek system. Instagram: depauw.iv