Social Entrepreneur Kyle Smitley '07 Here for 175th Anniversary Lecture, March 7
March 2, 2012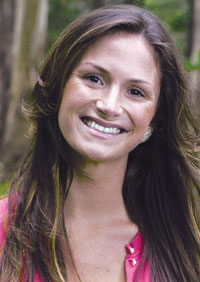 Kyle Smitley, a 2007 DePauw University graduate who was featured in Inc.'s 2009 listing of "30 Under 30: America's Coolest Entrepreneurs," will return to her alma mater next week to present a DePauw University 175th Anniversary Distinguished Alumni Lecture. The program will take place on Wednesday, on March 7, at 8 p.m. in Meharry Hall of historic East College, and is free and open to the public.
The event will be webcast live via this link.
Smitley is owner and founder of barley & birch, a U.S.A.-made, 100 percent-certified organic clothing line for children, which pledges to give more than half its profits to environmental and social causes around the globe.
Following her remarks, "Doing Well and Doing Good: Stories of a Young Entrepreneur," Smitley will join in conversation with Dr. Jeff McCall, professor of communication and theatre at DePauw.
Barley & birch, named for the barley fields near DePauw and the birch trees remembered from Smitley's childhood, is a rapidly growing, environmentally responsible children's clothing company.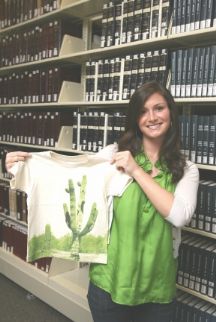 Its goal is to provide the safest clothing for children while remaining as carbon neutral as possible in its production processes. Smitley started barley & birch during the summer following her graduation from DePauw, having no experience in the apparel industry.
Last year, barley & birch announced the creation of its own foundation to streamline the giving of the company and allow it to collaborate with its countless friends within the children's and green industries. These companies will come together to co-sponsor everything from schools to clinics, in areas in which barley & birch has firsthand experience.
Smitley also opened the organization's first self-funded orphanage in Haiti in June 2011 and its first school in October 2011. In 2012, the barley & birch foundation will deworm all 3.2 million children in Haiti and open Haiti's first-ever children's and prenatal clinic.
Smitley was an environmental geoscience and philosophy double-major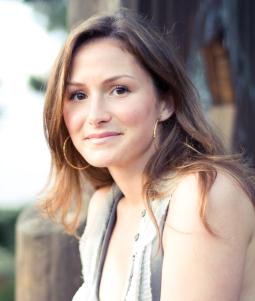 at DePauw and has been featured in Fortune and the Huffington Post.
Vernon E. Jordan Jr. '57 delivered the inaugural remarks in February for DePauw University's 175th Anniversary Distinguished Alumni Lecture Series: A Yearlong DePauw Discourse. The programs will continue through the University's 175th anniversary celebration, which began January 10 and continues through June 2013.
The next event in the series features international development consultant Judith A. Edstrom '70 and Mary Leonard Ramshaw '70, deputy managing editor of the Pittsburgh Post-Gazette, on April 11 at 7:30 p.m. at the Janet Prindle Institute for Ethics.
Learn more about the 175th anniversary celebration by clicking here.
Back