Jim Callane '64 Elected President of Indiana Basketball Hall of Fame
June 25, 2013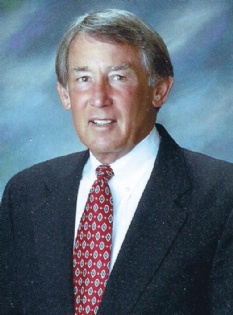 Jim Callane, a 1964 graduate of DePauw University, has been elected president of the Indiana Basketball Hall of Fame. Callane will begin serving his two-year term next Monday.

The Kokomo Tribune reports, "Callane is a 2008 Hall of Fame inductee. He is a graduate of Rushville High School (1960) and DePauw University (1964), having played under Hall of Fame coaches Les Ray (Rushville) and Elmer McCall (DePauw). Callane coached at Danville, Linton and Haworth high schools. He later spent 18 years as Kokomo's athletic director before retiring."
In 2002, James M. Callane was inducted into the DePauw Athletic Hall of Fame.

The newspaper notes that Callane has previously served as the Hall of Fame's executive vice president and secretary.
Access the item here. Also available is this previous story.
Back