Michigan County Names Eric Jenkins '10 Assistant Prosecutor
December 24, 2013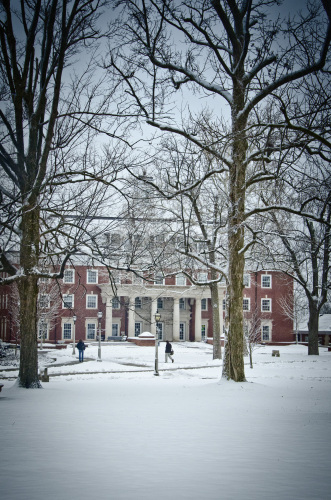 Eric R. Jenkins, a 2010 graduate of DePauw University, has been appointed an assistant prosecutor in Van Buren County, Michigan. "Jenkins was brought on board as an intern in September, preparing legal briefs on upcoming court cases for the department, Prosecutor Mike Bedford said," reports the Herald-Palladium of southwestern Michigan.
"He has been a fine asset to our department, fighting for victims and law enforcement by arguing against defense attorneys' legal challenges to our cases," Bedford tells the newspaper.
The article adds, "Jenkins recently graduated with honors from the Michigan State University College of Law. He also earned a bachelor's degree in English writing from DePauw University in Indiana."
Read more here.
Back