DePauw Students Help "Tear Barriers Down" in Northern Ireland with Service Program
June 7, 2017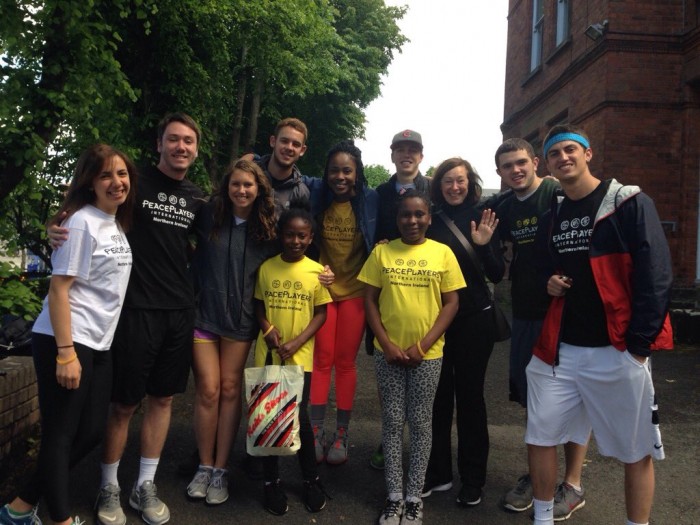 "They are children growing up in some of Northern Ireland's most divided communities," reports the Belfast Telegraph. "While peace walls may keep them apart, they are tearing those barriers down as youngsters from both sides of Belfast's notorious interfaces come together to compete in the PeacePlayers Games, at Queen's University ... On Saturday, they had their basketball Summer Jam tournament and were joined by 18 American student volunteers from DePauw University."
Gareth Harper, managing director of the newspaper, tells the newspaper, "We use the neutral sport of basketball to provide opportunities for kids from two main traditions to develop positive relationships by playing sport. To facilitate conversations around things like stereotypes and prejudice and sectarianism."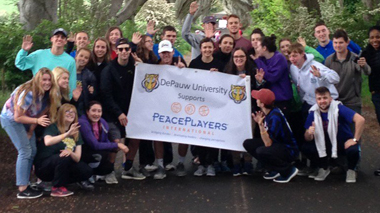 The May Term in Service group of DePauw students is being led by head men's basketball coach Bill Fenlon.
Access the complete article here.
PeacePlayers International (PPI) was founded in 2001 on the premise that "children who play together can learn to live together." Learn more about DePauw's partnership with the program in this previous summary or in the video embedded below.
Source: Belfast Telegraph
Back