Larry Rink '62 Meets with Russian Authorities to Discuss Kazan 2013 Summer Universiade
June 4, 2012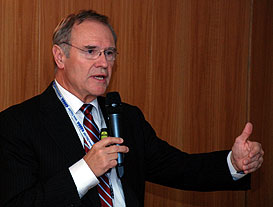 Lawrence D. Rink, M.D., chair of the medical committee of the Federation Internationale du Sport Universitaire (International University Sports Federation) and 1962 graduate of DePauw University, "was assured of the full support for the medical care of the 13,000 student-athletes and support personnel for the Kazan 2013 Summer Universiade (World University Games)," notes an article. The write-up followed a meeting involving Dr. Rink and two Russian officials -- Veronika Skvortsova, deputy minister of health for the Republic of Russia, and Airat Farrakhov, the minister of health of the Republic of Tatarstan and the director of sports medicine for the Republic of Russia -- in Moscow.
Founded in 1949, FISU's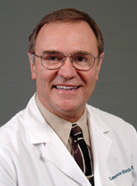 main responsibility is the supervision of both Summer and Winter Universiades as well as the World University Championships. The Universiade is an international sporting and cultural festival which is staged every two years in a different city and which is second in importance only to the Olympic Games.
Read more here.
Larry Rink is also medical director of the Indiana University Sports Medicine Program and clinical professor of medicine at the Indiana University School of Medicine.
Back