175th Anniversary Lecture & Concert Sunday Feature Renowned Conductor Joseph Flummerfelt '58
April 4, 2013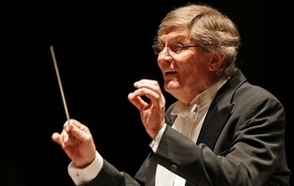 Joseph Flummerfelt, the 1958 graduate of DePauw University who Leonard Bernstein called "the greatest choral conductor in the world," returns to his alma mater this weekend. On Sunday, April 7, Dr. Flummerfelt will present a 175th Anniversary Distinguished Alumni Lecture at 2 p.m. in Kresge Auditorium, located within the Green Center for the Performing Arts. At 3 o'clock, the famous conductor will lead the combined DePauw Choirs in a performance of Bernstein's "Chichester Psalms."
For ticket information, click here. The programs will also be webcast via this link.
Flummerfelt is founder and musical director of the New York Choral Artists, is an artistic director of Spoleto Festival USA, and for 33 years was conductor of the world-renowned Westminster Choir. Since 1971 he has been responsible for most of the choral work of the New York Philharmonic.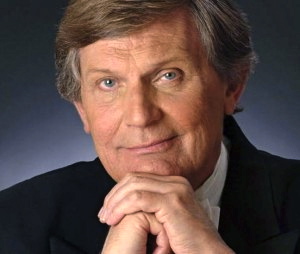 As an orchestral conductor, Flummerfelt made his debut with the New York Philharmonic, conducting Haydn's "Creation" in 1988. In 2001, he conducted the world premiere of Stephen Paulus' Voices of Light with the Philharmonic and the Westminster Choir. He has also appeared as guest conductor with the New Jersey Symphony Orchestra, Orchestra of St. Luke's, the Juilliard Symphony Orchestra, and the San Antonio and Phoenix Symphonies. He has also conducted over 60 choral/orchestral performances with the Spoleto Festival Orchestra in the United States and Italy.
For over four decades Flummerfelt has collaborated in the preparation of hundreds of choral/orchestral performances and recordings with such conductors as Abbado, Bernstein, Barenboim, Boulez, Chailly, Colin Davis, Giulini, Maazel, Masur, Mehta, Muti, Ozawa, Sawallisch, Shaw, Steinberg and many others.
Joseph Flummerfelt's Westminster Symphonic Choir and New York Choral artists have been featured in 45 recordings, including Britten's War Requiem and Brahms' Ein Deutsches Requiem and Schicksalslied with Kurt Masur and the New York Philharmonic; Mahler's Symphony No. 2 and a Grammy Award-winning Mahler's Symphony No. 3 with

Leonard Bernstein; Puccini's Tosca and Berlioz's Romeo and Juliet with Riccardo Muti and the Philadelphia Orchestra; Messiaen's Le Transfiguration de Notre Seigneur Jesus Christ with the National Symphony. His collaboration with Samuel Barber includes the Grammy Award-winning recording of the composer's opera, Anthony and Cleopatra. In 2004 his New York Choral Artists recording of John Adams' On the Transmigration of Souls was awarded three Grammys. Earlier he was nominated for the Westminster Choir's recording of the Haydn Lord Nelson Mass with Leonard Bernstein and the New York Philharmonic, and Berlioz's Romeo et Juliette with Riccardo Muti and the Philadelphia Orchestra.
Among the many recordings he has made with the Westminster Choir, his Delos recording of Brahms' choral works (Singing for Pleasure) was chosen by the New York Times as a favorite among all existing Brahms recordings. His 2004 recording with the choir, Heaven to Earth, has received high critical acclaim.
Flummerfelt began his academic career as director of choral activities at DePauw from 1964 to 1968. He served in the same capacity at Florida State University from 1968 to 1971, when he began his tenure at Westminster.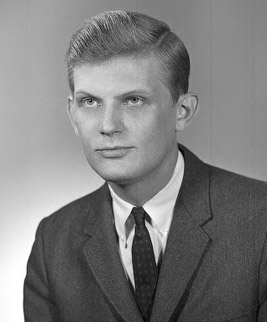 Since he retired from Westminster, Flummerfelt has held many visiting professorships and conducted many performances at a number of universities, including at DePauw in 2005. He has been director of choral activities for the Spoleto Festival USA in Charleston, South Carolina, since 1977 and for 23 years was the maestro del coro for the Festival dei Due Mondi in Spoleto, Italy.
In addition to his Grammy awards and nominations, Flummerfelt's many honors include Le Prix du President de la Republique from L'Academie du Disque Francais. He holds honorary doctorates from Purdue University, Vincennes University, Ursinus College, and DePauw. In 1988 he received the Old Gold Goblet, and was awarded the DePauw Gold Medal in 2005.
The University's 175th anniversary celebration began January 10, 2012 and goes through June 2013. Learn more by clicking here.
Back