Cartoonist Rob Harrell '91 Appears on NBC's Today Show
January 6, 2004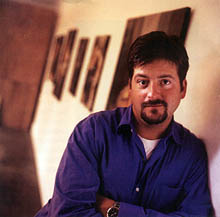 January 6, 2004, Greencastle, Ind. - Nationally-syndicated cartoonist and 1991 DePauw University graduate Rob Harrell "has been making readers laugh with the antics of his comic strips since Freak Out, a strip he created in fourth grade," notes an article at Marketwire.com, and on the morning before Christmas, he made a special appearance on NBC's Today Show. Harrell, whose comic strip Big Top is read by more than two million people each day, developed a holiday storyline in which Wink, a Harley-Davidson riding bear, dreams of getting a Christmas kiss from NBC's Katie Couric. Harrell himself appeared on Couric's Today Show via satellite Christmas Eve, and the Detroit Free Press notes, "Wink the bear, of the Free Press-carried comic strip Big Top, got his Christmas wish a day early Wednesday when NBC morning perkster Katie Couric bestowed a much-sought buss on the bruin live on the Today Show at about 9:20 a.m."
The newspaper story continues, "Couric chatted up cartoonist Rob Harrell, warned that she isn't into 'inter-species marriages' and wondered if Wink was a beard for Harrell himself. While the artist admitted there is a bit of him in all his characters, he said he's happily engaged to be wed next year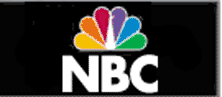 and has no ongoing designs on Couric. She hoped Wink's harmless infatuation will remain part of the strip's story line.
Marketwire points out that Harrell "spent his years in high school and DePauw University designing several strips and honing his talents while still branching out for alternative means of income. Upon graduation from Ringling School of Art and Design in Sarasota, Florida, Rob revived his love of cartooning. Coming from that kind of background, the basis for a comic strip about a circus was not far behind."
Big Top can be found in more than 50 media outlets worldwide, including the Detroit Free Press and the Portland Oregonian and in newspapers in Par
is, Hong Kong and Singapore. "The daily and Sunday comic strip chronicles the life of a little boy named Pete growing up in a circus family of talking animals," Marketwirenotes.
You can read the Free Press story here and Marketwire.com by clicking here, and the latest Big Top cartoons can be accessed here. Read more about Rob Harrell in this previous story, or via a brief online biography, which you'll find here.
Back