Mellencamp Band Leader Mike Wanchic '74 Joins Digonex Technologies
April 7, 2004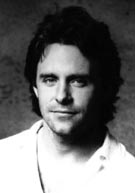 April 7, 2004, Greencastle, Ind. - Mike Wanchic -- recording artist, producer, songwriter, leader of John Mellencamp's band and a member of DePauw University's Class of 1974 -- has joined Digonex Technologies, Inc. as its national music consultant. Digonex is the parent company of online music retailer MusicRebellion.com. Wanchic's responsibilities will initially be focused on assisting in the development of the MR University Digital Music Initiative (UDMI).
Wanchic has co-produced the last nine John Mellencamp albums, beginning with Whenever We Wanted through the recent Trouble No More, and has been recording and touring with Mellencamp for some 25 years. Wanchic has also produced a variety of other musicians, including Cowboy Mouth, Blessid Union of Souls, and James McMurtry.
"Mike's presence is an indication of our firm's seriously stated intention of listening to consumers and then demonstrating that fact by bringing in the best people to help institute programs that benefit artists, the consumer,
and the music industry,." said Jan Eglen, Ph.D., CEO of Digonex Technologies. "Mike is an articulate spokesperson for many facets of the music industry. He has played on and produced number one hits and has been a member of the music scene at a high level for nearly twenty five years."
An announcement from the company states, "Mike Wanchic's immediate focus will specifically include working with MR on our college UDMI program, teaching master classes at colleges where we place our system, lecturing, meeting with college students to see what they want in download music services, assisting in negotiations with college administrations, interacting with artists to get their suggestions to improve our service, becoming a national spokesperson, and advising up and coming college bands. We invite colleges to call the MR offices or email Mike directly at mike@musicrebellion.com."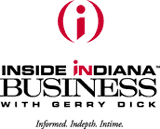 MusicRebellion is an online media retailer that offers both independent and major label artists. The music offered is available on a pay-per-download model with over 99% being burnable and transportable. Digonex Technologies focuses on the security of digital content and development of automated and optimized pricing platforms for e-commerce.
Read the company's announcement at the Web site of Inside Indiana Business by clicking here. Learn more about Mike Wanchic here and here.
Back