Scholar, Philosopher and Author Cornel West to Address 'Race Matters'
February 22, 1994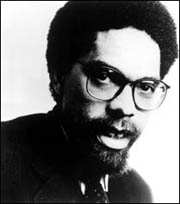 February 25, 1994, Greencastle, Ind. - Cornel West, a leading scholar of African-American studies and religion and a best-selling author, will give a convocation at DePauw University on Friday, February 25. West's speech at 11 a.m. in East College, Meharry Hall, is titled "Race Matters," which also is the title of his best-selling book in which he argues that a growing sense of worthlessness among African-Americans is the biggest obstacle to good race relations in the United States. The event is open and free to the public.
West has been a professor of religion and director of the Program in Afro-American Studies at Princeton University for six years. Next fall he will begin teaching in Harvard University's Department of Afro-American Studies and Divinity School. Widely interviewed by the news media on a range of social issues and a prolific speaker and writer, West is one of the most-talked-about academics in America. He has a reputation as a serious philosopher but with a popular following, and his popularity has divided professional philosophers and others in higher education over his credentials as a serious scholar.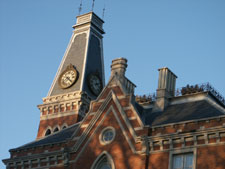 Cornel West is the author of nine books, including Race Matters, Prophesy Deliverance: An Afro-American Revolutionary Christianity, The American Evasion of Philosophy, Breaking Bread and Prophetic Reflections. His latest book published last fall is titled Keeping Faith: Philosophy of Race in America.
An honors graduate of Harvard, he earned graduate degrees in philosophy at Princeton. He also taught at the Yale Divinity School.
Back